Yesterday we drove from Stone Mountain to Lexington Kentucky. We didn't get there until after 4:30 so most of the attractions were about to close, but we did make it to the chocolate factory. They had tons of great samples and a lot with bourbon centers. We then set off to find a hotel, but the first three had no available rooms. Finally we found a hotel, checked in and had some dinner.
Day 3. We decided to go to the Kentucky Horse Farm before we went to Louisville.
There we saw a statue of Secretariat and Man o'War's grave.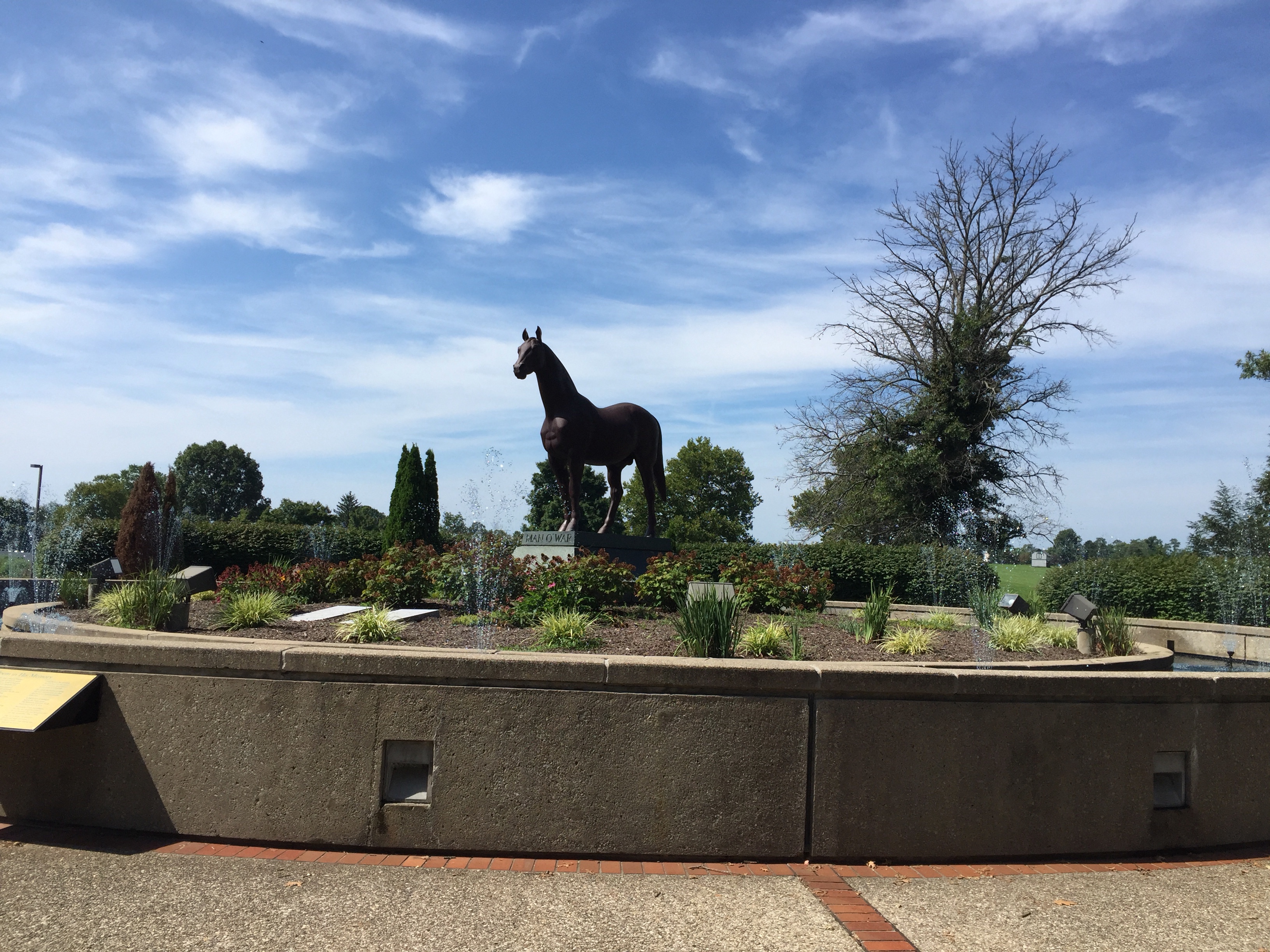 Then on to Louisville where we went to Churchill Downs. We took the tour and viewed the museum.
We had reservations at a hotel so we drove there and checked in and had an early dinner. We are now in the room for an early and relaxing night. Tomorrow we head for Dearborn Michigan.