Today we went on a tour to Giant's Causeway. Our first stop was a photo op at Carrickfergus Castle. See pic.

We then continued on to Carrick-a-Rede rope bridge. See pics. The one is of Marsha on the bridge. There are pics of me on the bridge on Marsha's camera.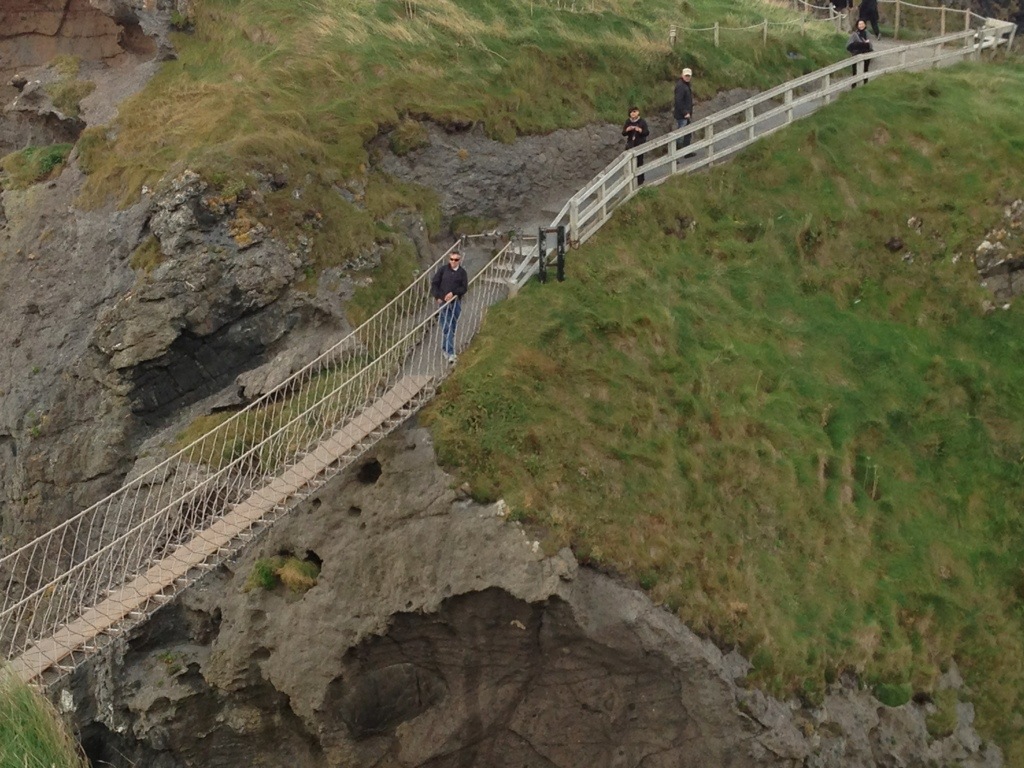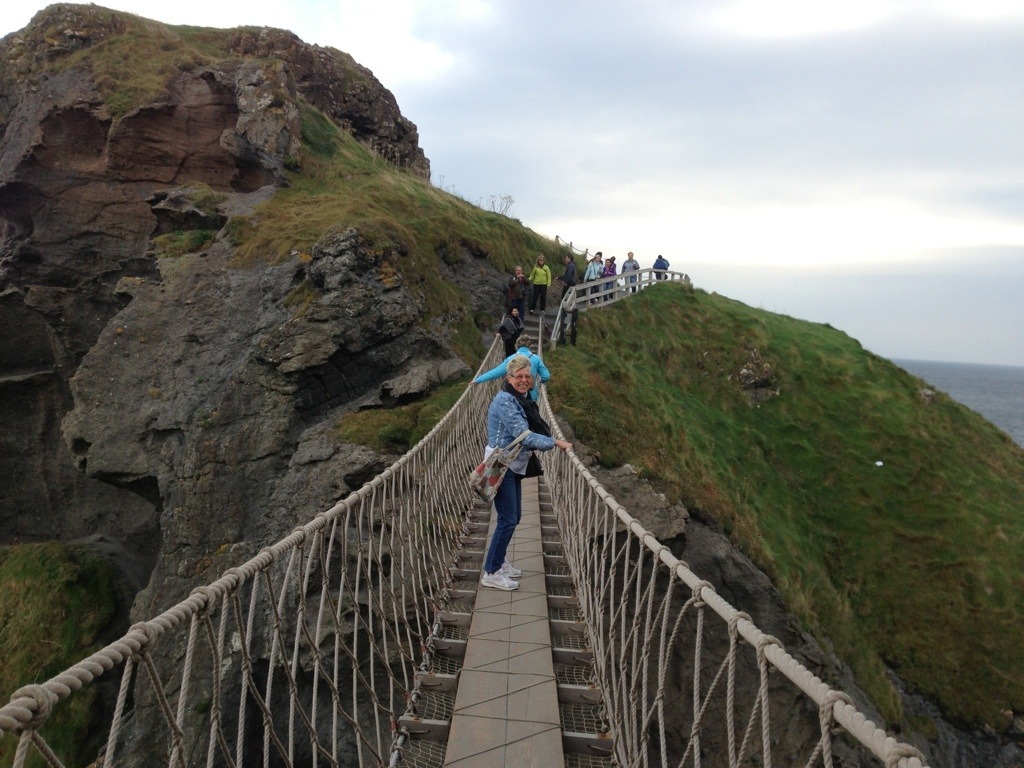 This tour took us along the coast road and the views were breath taking. We stopped at the Bushmill distillery for lunch. No we did not have a liquid lunch – we didn't even have time to tour the distillery. We continued on to Giant's causeway. This place was amazing! See pics. We have many more pics on our cameras.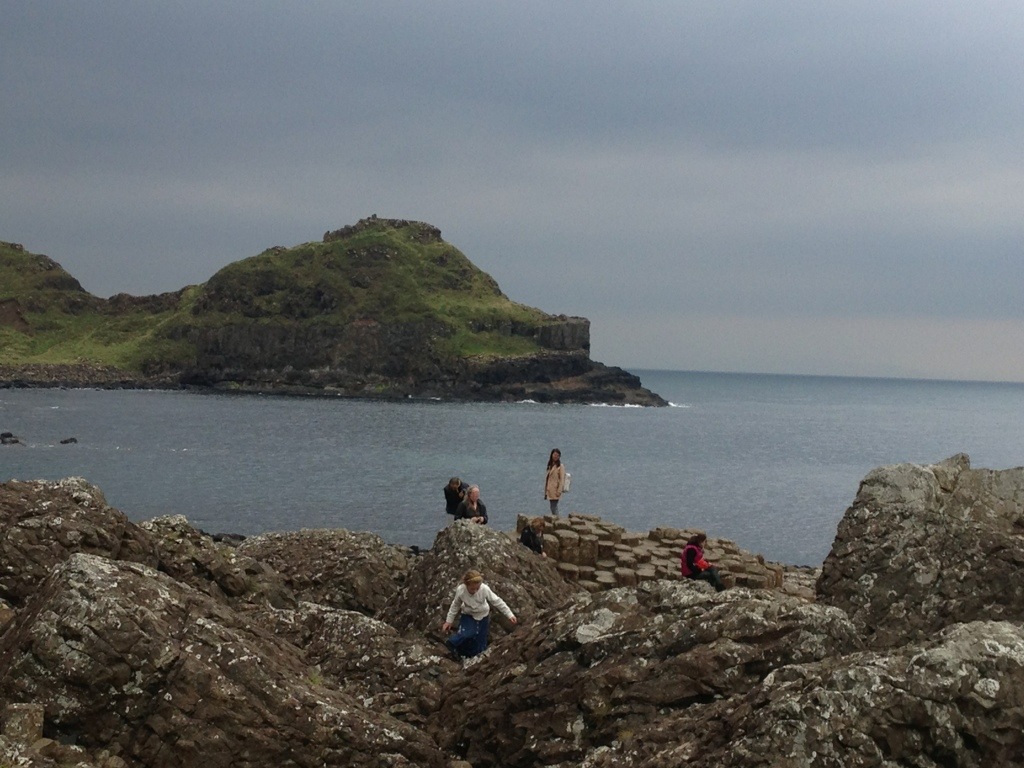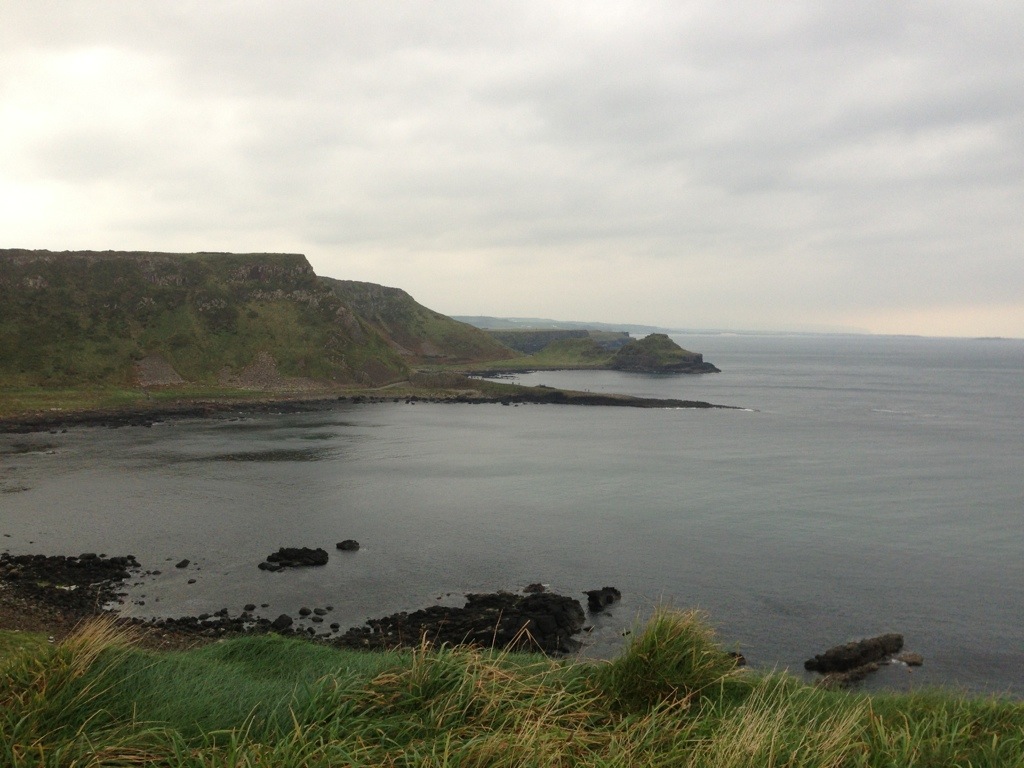 Also on the tour we got to see some of the locations where Game of Thrones was filmed. We also went up to some of the higher locations on the Giant's Causeway. It is really stunning. We left to return to Belfast at 6:00pm and it was already getting dark. When we got back to Belfast after 7;00pm it was raining. We went to the restaurant adjacent to the hotel. Marsha had Brie and I had pork medallions over cabbage, bacon (ham) and potatoes. We are trying to figure out what we can do tomorrow.