We got up early so we could get breakfast and be on the road for another travel day. One problem is none of us can stay awake on the bus. We all nap intermittently. We had a stop just before the Czech border and it was a world of high finance as we pooled our money to spend our last few Polish pennies. It was a success! Onward we went, crossed the border into the Czech Republic and then to Kutna Hors where the bone church is located. I had been here before but it was amazing to see the expressions on everyone face as they entered. For those who don't know the entire chapel is decorated with human bones. It is beautiful and creepy at the same time.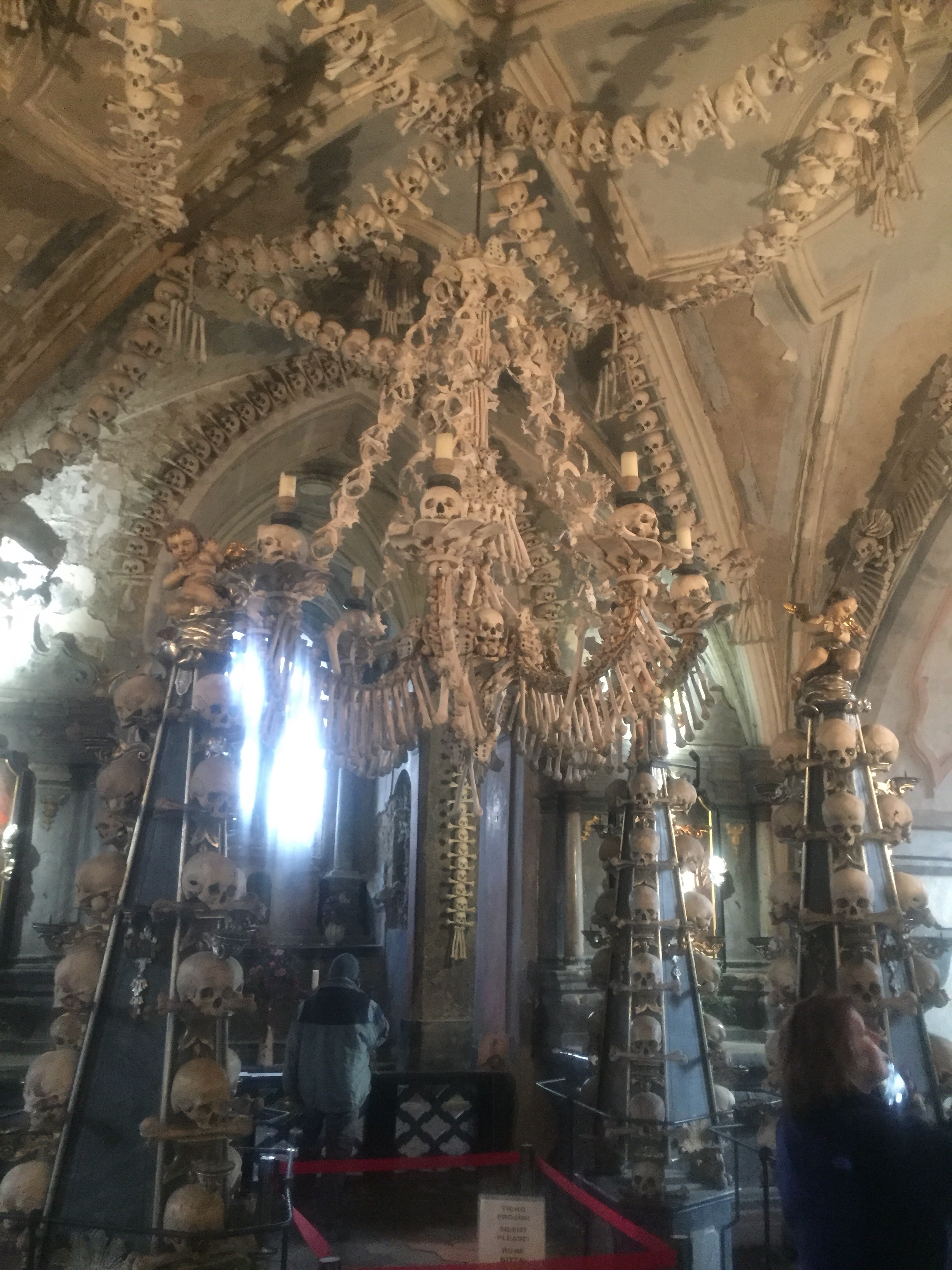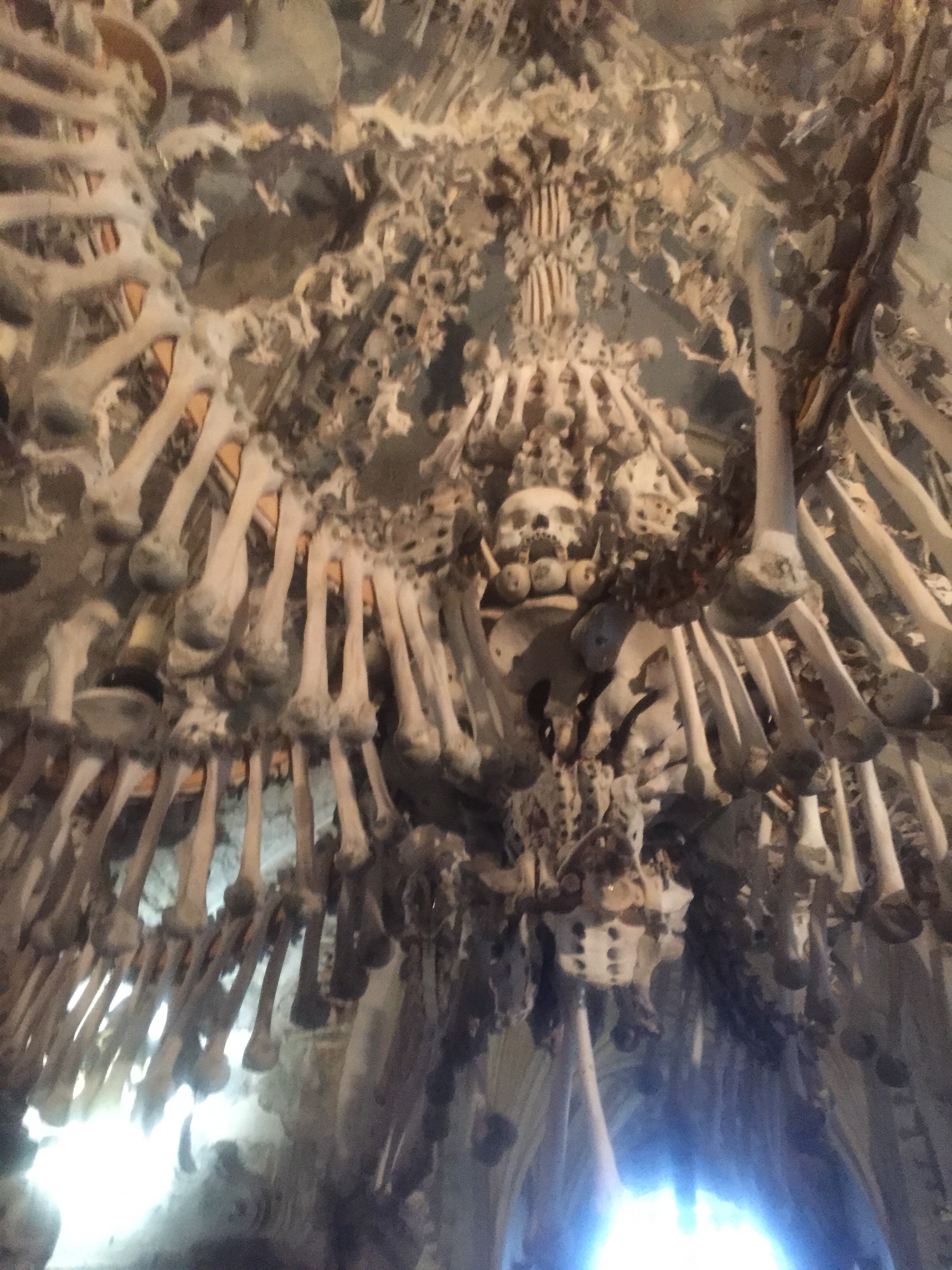 We left Kutna Hora and drove on to Prague. We arrived later than expected so we just waited for dinner. After dinner we decided to go to the Christmas Market. The hotel is in a great location- we can walk to everything. I was disappointed in the Christmas Market. It is mostly good with very few craft booths. We wanted to get some mulled wine so we could collect the cups as souvenirs, but it was served in plain paper cups. However it did snow a little bit while we were there.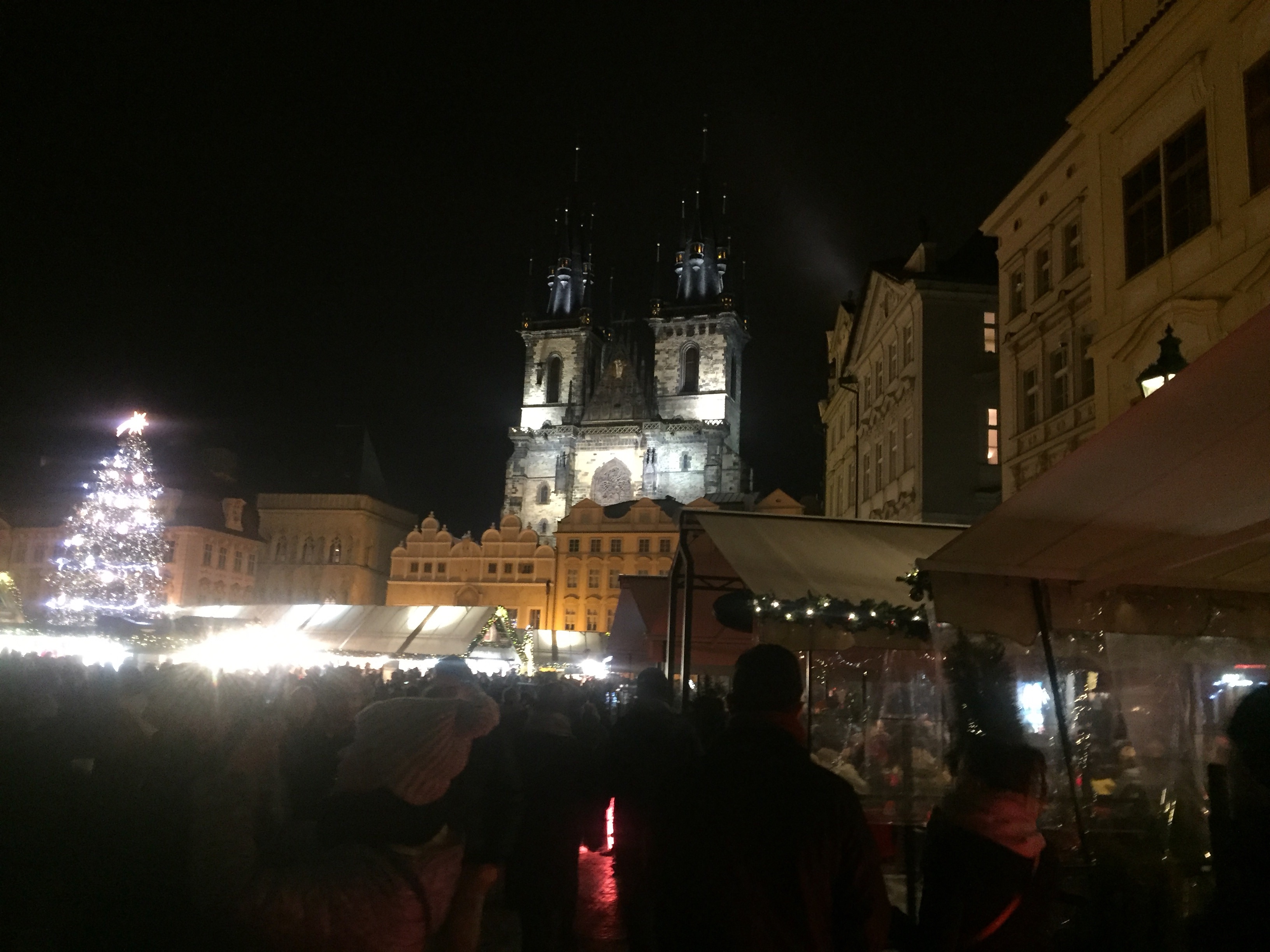 Ol
Early tomorrow there is a tour of Prague then Brian and I are on our own for the rest of the day.