We spent the morning planning our last week. We thought we would have no trouble finding rooms but were we wrong. Glasgow seems to be a happening place in the fall so we spent the morning looking for rooms, arranging a tour for tomorrow and buying tickets to London so we can fly out of Heathrow. We also plan on spending a couple of days in Edinburgh. It has been cloudy and rainy but at least the morning and afternoon were not rainy. I took a pic of one of the buildings.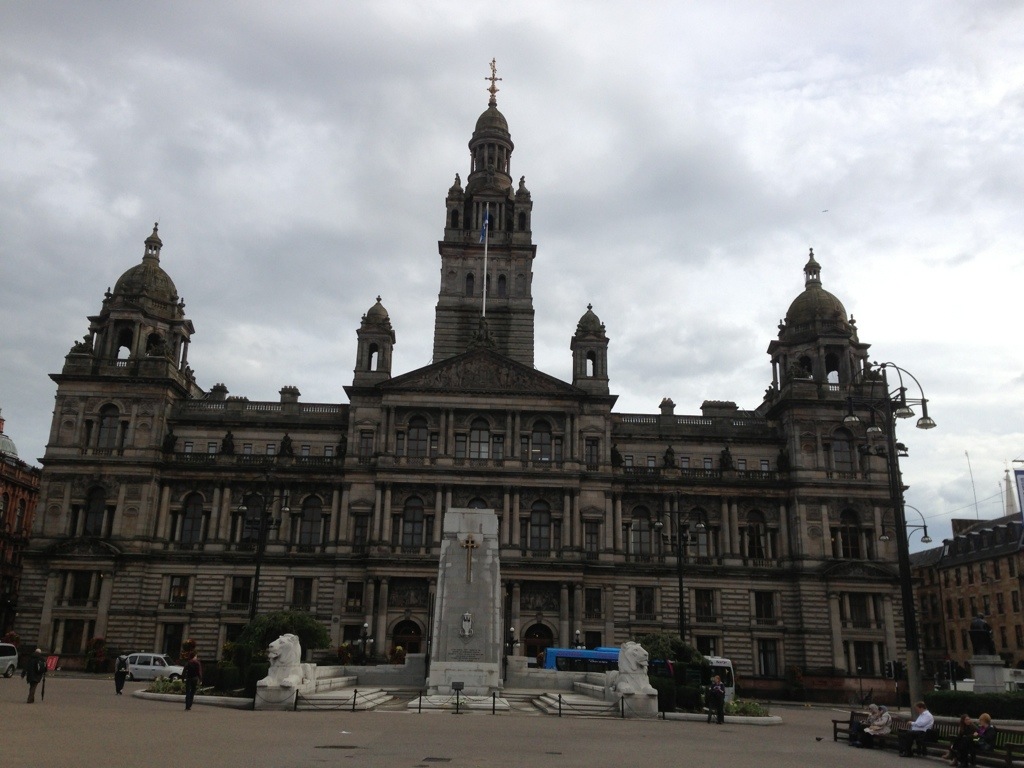 We did a lot of walking around Glasgow and I found the TARDIS! Dr. Who is in Scotland. It is bigger on the inside!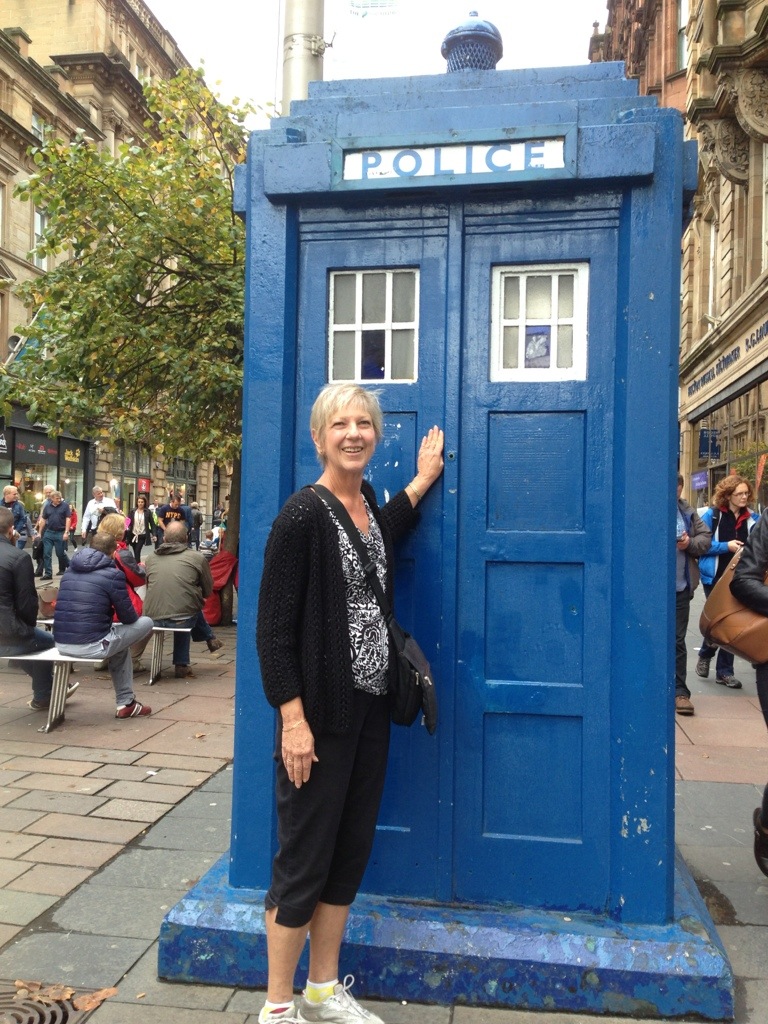 The concierge at the hotel recmended a Thai restaurant so we went there got dinner. As usual it was wonderful. Appetizers- chicken spring rolls and fried corn cakes. Marsha had tofu, broccoli, carrots and more in a creamy chili sauce. I had sautéed pork bellies with basil and chilies. We had sides of rice and bok choy.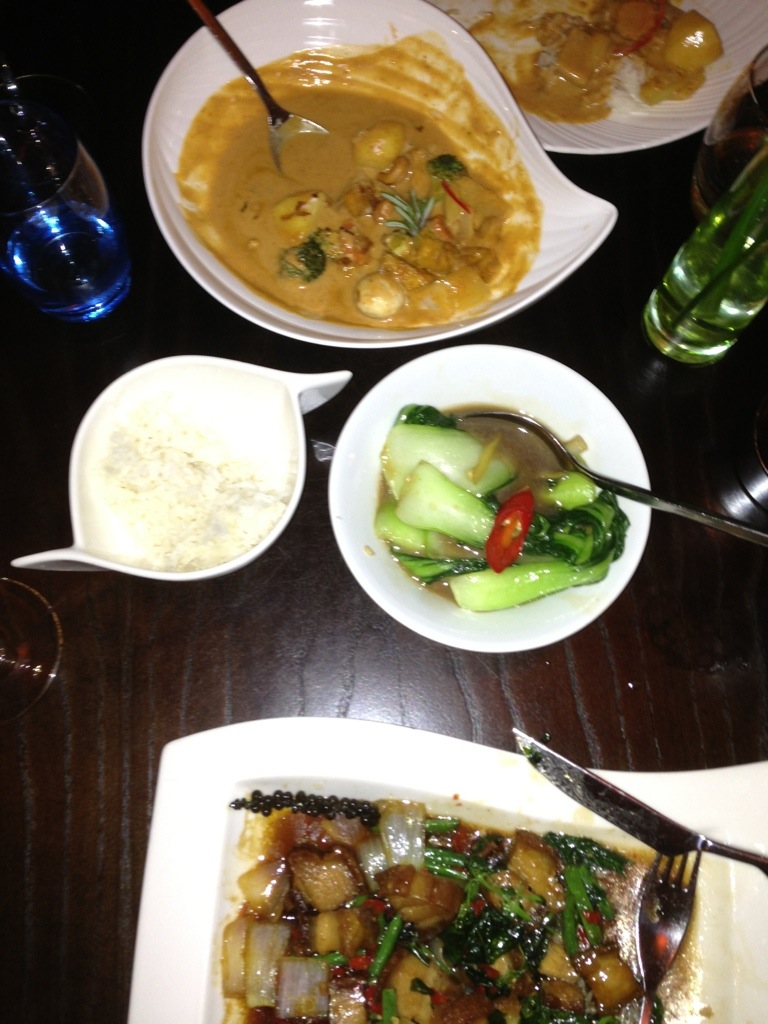 I forgot to mention yesterday that from the port in Scotland to Glasgow the bus drove along the coast. Again spectacular scenery and winding roads. It was almost like being on a tour. Tomorrow we are going on a long day tour to the highlands and Loch Ness. We have a very early start in the am and don't get back until late.