I am writing this on the train at the Milan train station where we had to change trains. It is amazing how many people take these long distance trains. There are 8 cars on this train each with 102 seats and they are all taken. We had to make reservations to get on this train and so did everyone else. Everyone is traveling with luggage so getting on and off trains is a treat. People also travel with children so they also bring strollers. Needless to say the train stations are very crowded and busy. Also there are people standing and some passengers bring their dogs. The announcements on this train are made in 4 languages- French, Italian, German and English.
After riding on trains for 6 hours we were at the station ready to change trains for Nice. Well, the train was cancelled and we eventually found one that would take us to Nice. So did everyone else from two trains. We were packed into the train and it was hot. Everyone made the best of this bad situation and we finally arrived in Nice. Now we are hot and tired and of course there was construction in front of the train station to make it difficult to follow the instructions to our B & B. we finally found the address but it looked like an office building. See pic. As we were checking around the corner for another entrance a woman came up and said "Are you looking for my B&B." This was the place and the owner and the room are nice. We went out walking and for dinner. Appetizer-goat cheese with honey and time. I had penne with fois gras sauce and Marsha had a tomato and cheese tart. We then walked down to the beach. See pic. Beach towns are the same all over the world. We could have been in Daytona Beach or Atlantic City.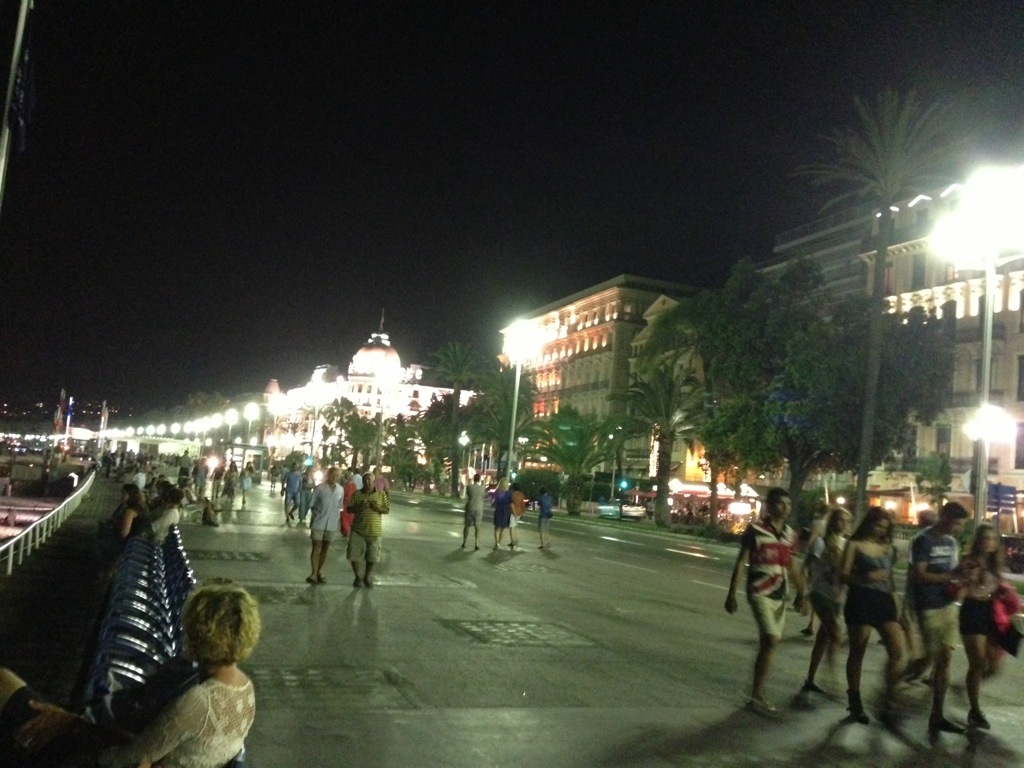 The beach here is all large stones. It looks like shoes are needed on the beach.