After breakfast we started our tour.  The first stop was St John the Baptist Catholic Church.  This church is stunning. It is one of the most beautiful churches I've seen.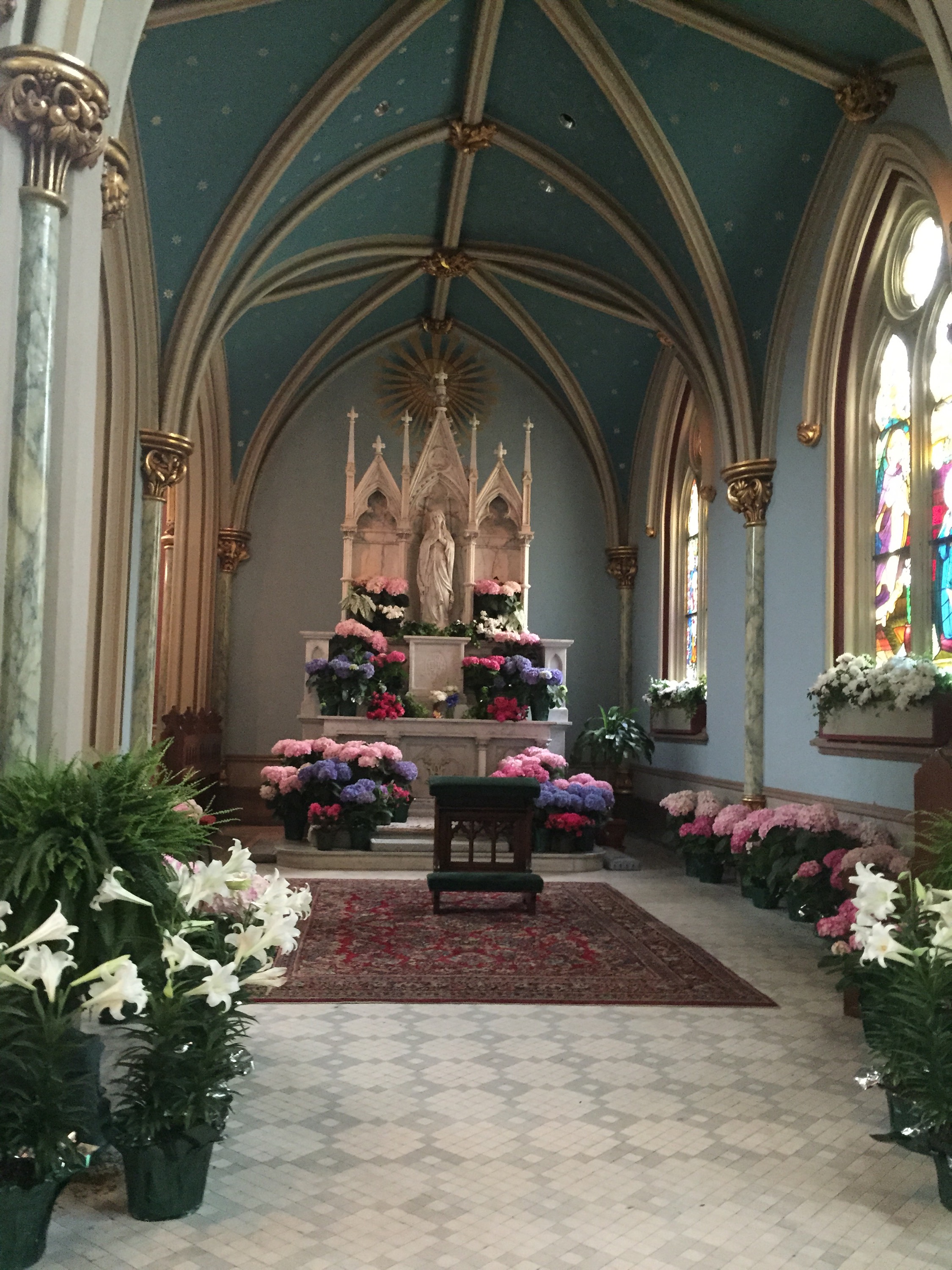 After the church it was on to City Market where we strolled through the shops until we stopped at Wet Willies for our frozen libations.
The tour gave us an overview of Savannah and then we could choose what we wanted to see and ride the bus from place to place.  That said after City Msrket we walked through some of the city to the Pink House where we would eat lunch.  Clara ordered a Pink Lady and I ordered a jalapeño marguerita.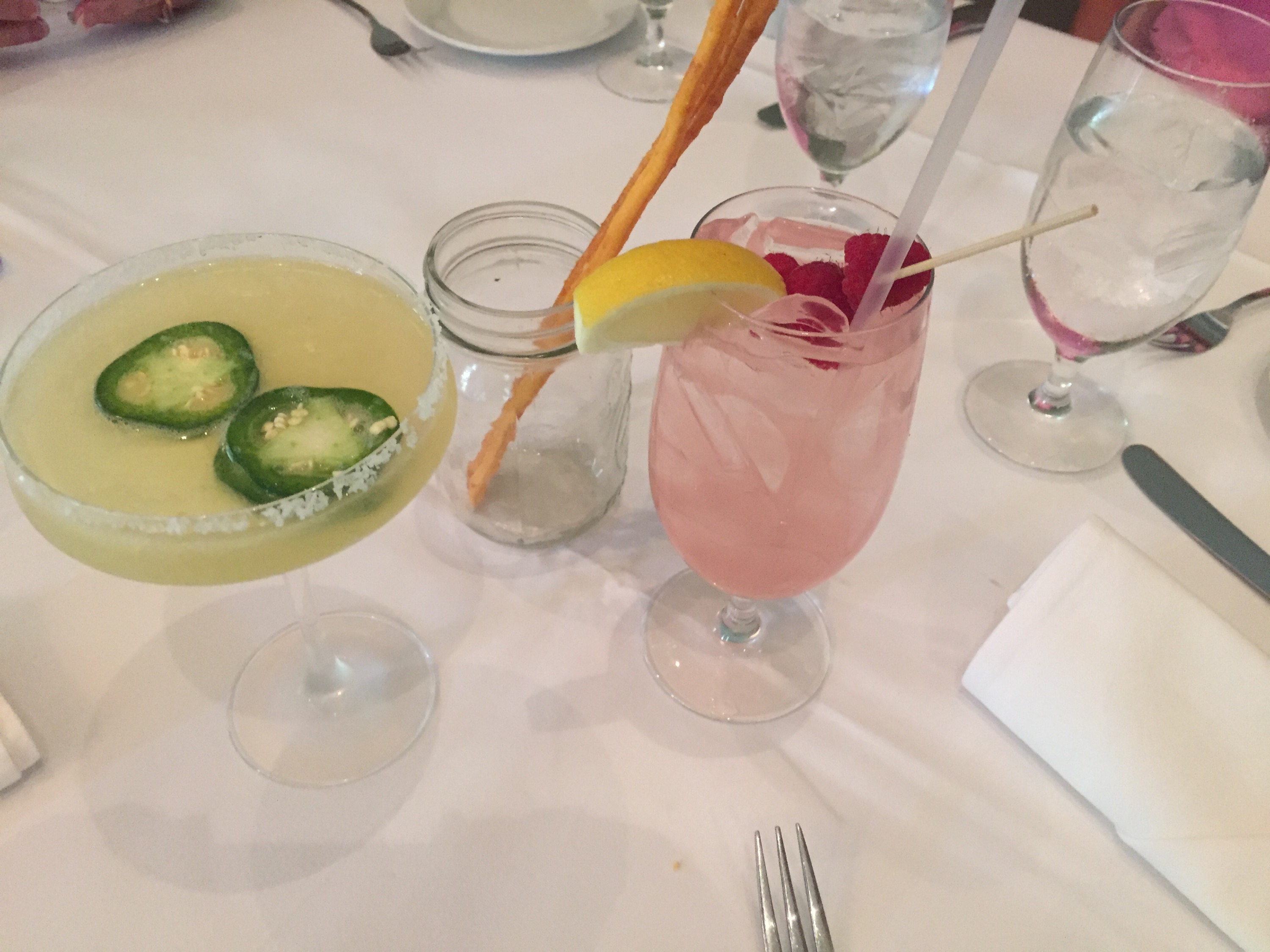 For lunch Clara ordered she crab soup. Marsha ordered jalapeño Mac and cheese poppers and gazpacho,  Beverly ordered shrimp and grits and I had the BLT salad.  Presentation was beautiful and everything tasted even better than it looked.   However, the piece de resistance was dessert.  The four of us shared the praline basket filled with creamy ice cream, fresh fruit on a swirl of dark chocolate.