We are now in Sofia. We were on a Russian train that originated in Moscow on our overnight from Bucharest to Sofia. The train was comfortable but we were stopped at the border for almost 3 hours while Romanian and Bulgarian authorities did passport checks so of course our train was late. I thought you all might be tired of food pictures, but the food is so different and interesting I can't help but take pics. While we were killing time at the hotel in Romania we ordered snacks – a cheese plate and vegetable plate – see pic.

We were in Sofia for a day while waiting for our train to Romania and we were not impressed and wondered what we would do for 2 days. We took another 2 1/2 hour walking tour and Sofia is also great. I have many more pics on my camera. After the tour we went to a Bulgarian restaurant recommended by our hotel and of course had to take pics of the food. We had peppers stuffed with cheese then breaded and fried, some sort of cheese and walnut combination, a potato casserole, stuffed grape leaves and a lot of other interesting stuff. The atmosphere was also terrific. It was pretty far away from the hotel and we didn't get back until midnight. While we were on the tour there were protests against the government. Our guide told us these have been going on for several months. The uniformed guards are protecting the presidential offices, but there are local police that are protecting the palace guards.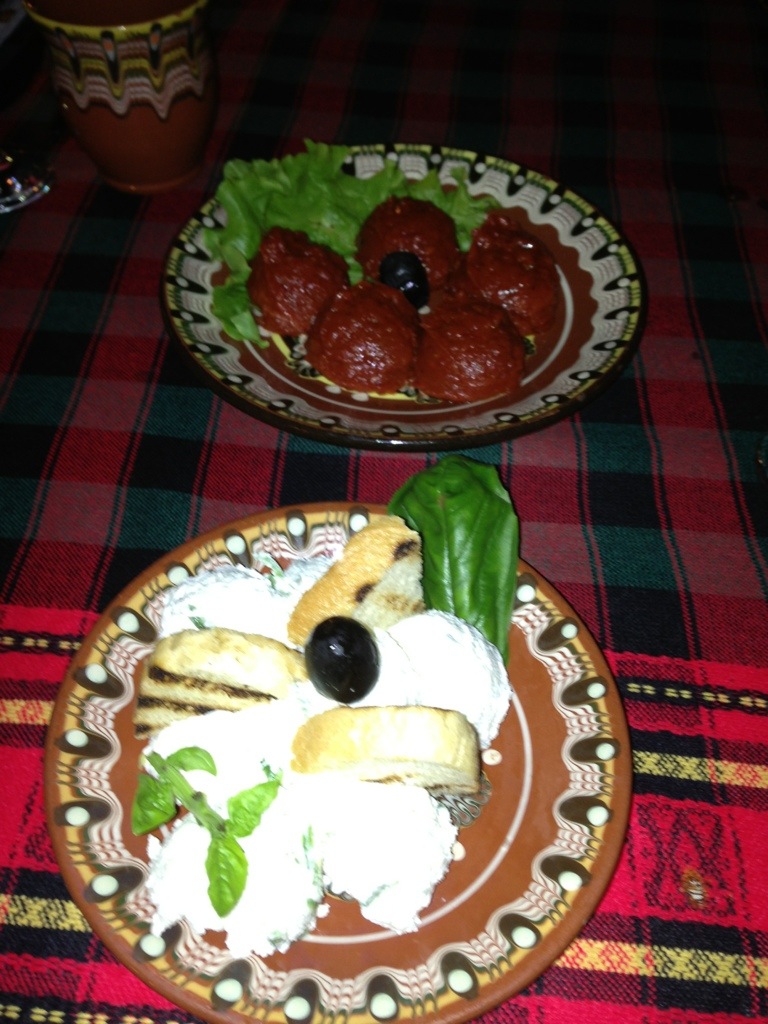 Earlier in the day we had been walking around town and were hot and thirsty. It has been hot here, but at least not in the hundreds. I like the Kamenitza grapefruit cooler. See pic. It is made of beer and grapefruit, very low in alcohol and very refreshing. They also make a lemon one I haven't tried yet. I know it sounds like it would taste terrible, but I think it is really good.