We were up early for our tour to Mycenae and Epidayuros. We stopped on the way to Mycenae at the Corinth Canal. I took a pic of a boat going thru the canal.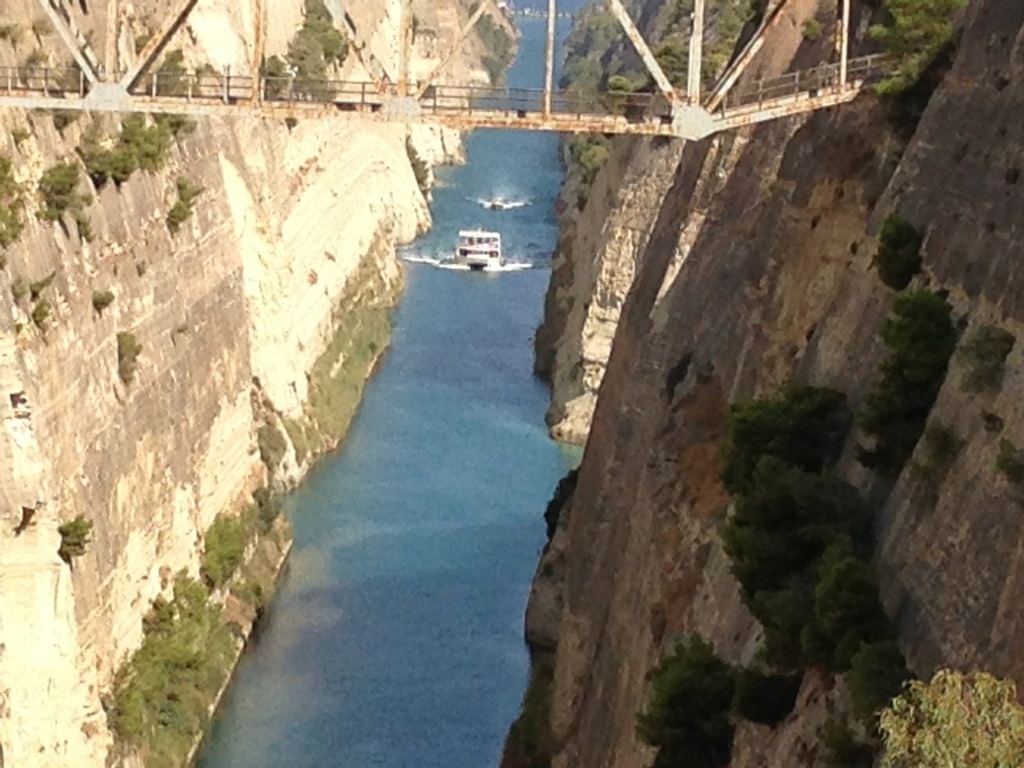 We then went to Mycenae to see Ancient Greek ruins. They really are neat in person and I have a ton of pics on my camera. Our guide was very knowledgable and of course our heads are full of facts we probably won't remember.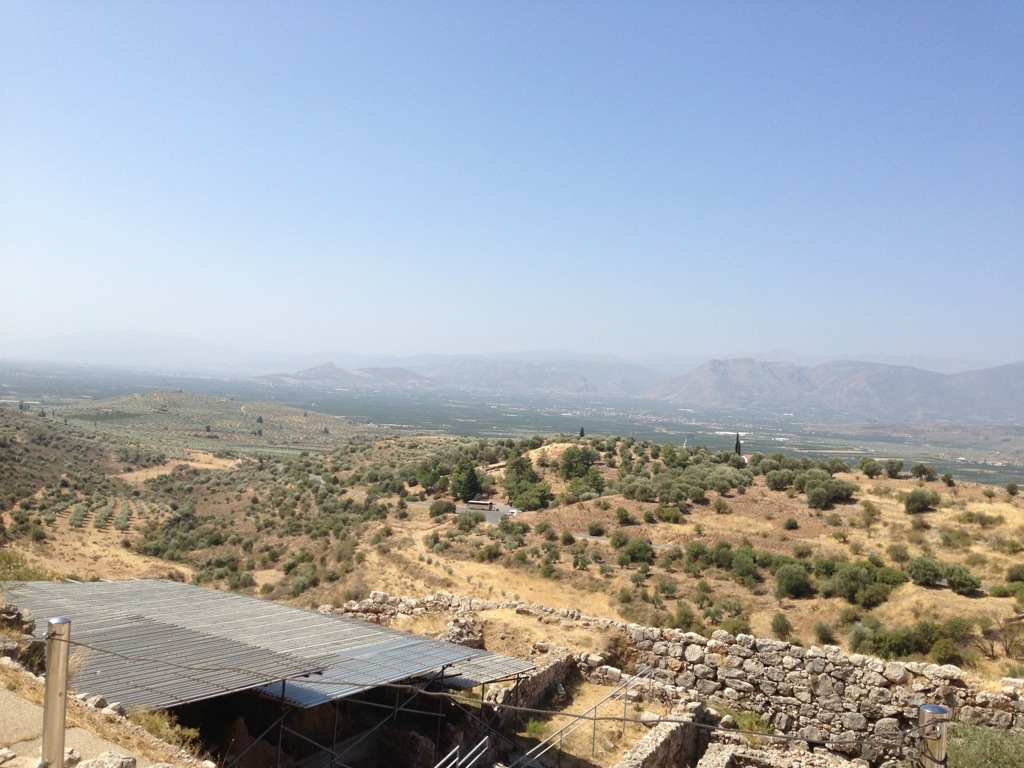 We then went on to Epidayuros to see the amphitheater – it has perfect acoustics and still is being used today. We also saw a "beehive" tomb there and toured the museum.

We returned to Athens about 7pm and we went up about 200 steps to get the funicular to the top of Mount Lycabettus for a birds-eye view of Athens. See pic of Acropolis from top of mountain.

We then headed to the Plaka to get something to eat. Marsha and Stephanie had Greek salad and I had stuffed grape leaves with lemon sauce. The las picture is of the Acropolis at night. It was the view from our table at the restaurant. It is now 12:30 and it has been a long day.