We got up and breakfast was included with our room. The following is a list of what is included on the buffet: hot fried peppers, scrambled eggs, hard boiled eggs, smoked turkey breast, horseradish, sausages, raw red onions, dill pickles, hot pickled peppers, rice pudding, waffles, syrup and assorted jams, chocolate syrup and chocolate powder, dark and light honey, Danish, chocolate, whole wheat and regular croissants, 8 assorted types of breads and rolls, onion and pepper goulash, pickled herring, Brie cheese, assorted salamis, assorted hams, assorted sliced cheeses, spring mix lettuce salad, tomato, sliced cucumber, pears, fruit cocktail, cooked tart cherries, plain yogurt, peach yogurt, strawberry yogurt (these yogurts were in a bowl) assorted packaged yogurt, dried fruits, whole peaches and apples, apricots, watermelon. 3 kinds of cereal, assorted coffees, teas and hot chocolate, orange, apple and peach juice. This was breakfast! I decided to go with Marsha to the airport to pick up her daughter. It was only 2 subways and a bus ride. But we thought it would much harder than it was to get to the airport. We picked up Stephanie and came back to the hotel so she could drop off her luggage. We then went to the Spy Museum ( it had an enigma machine) and then went to the building on the top of the hill (bunch of stairs). See pics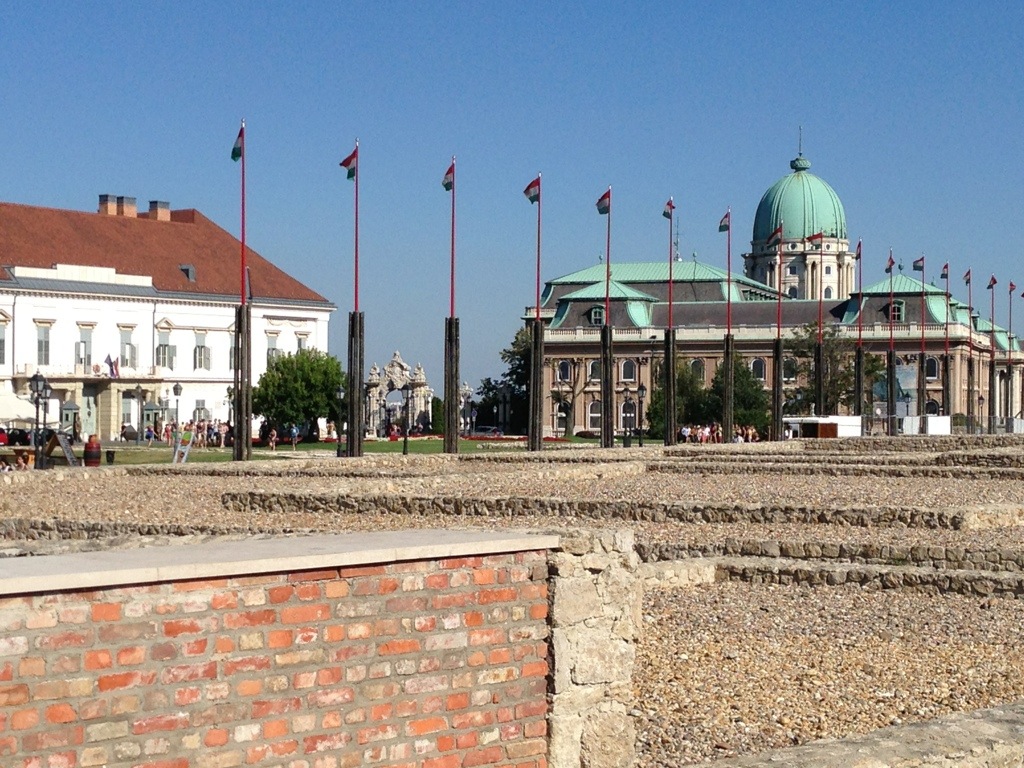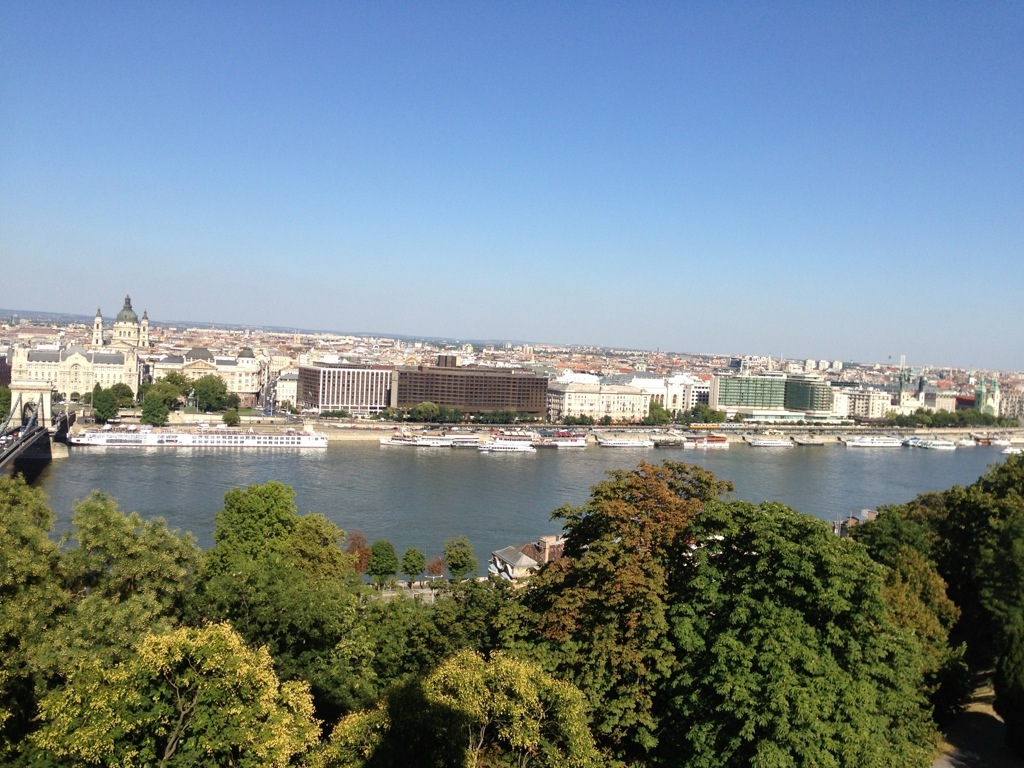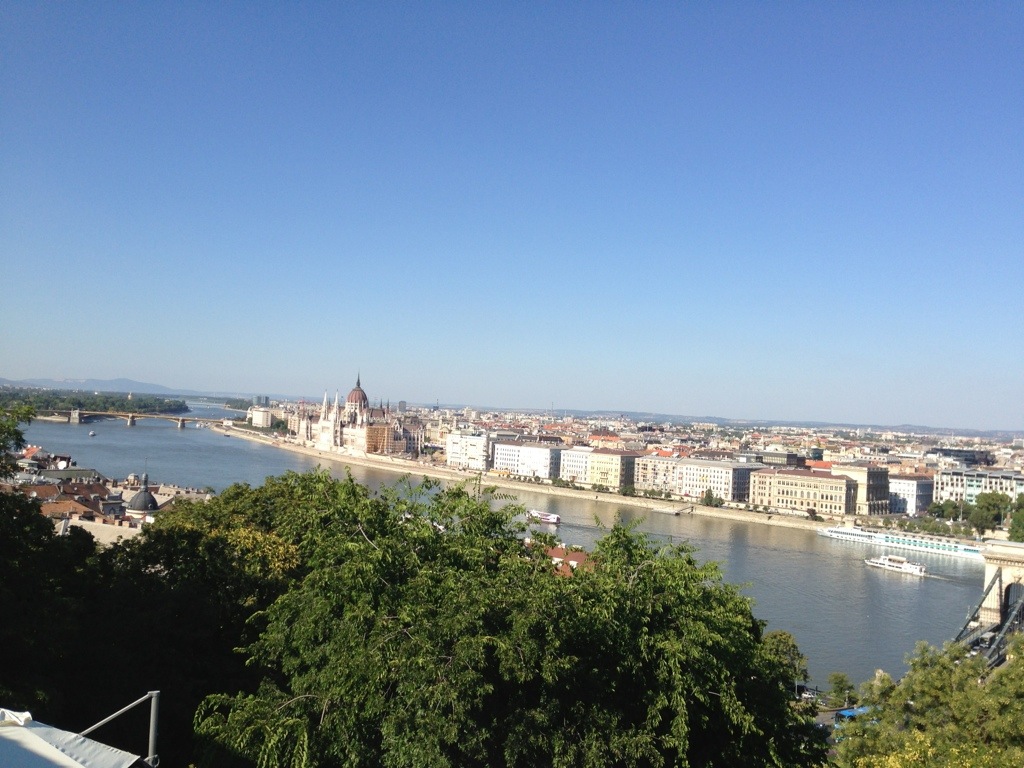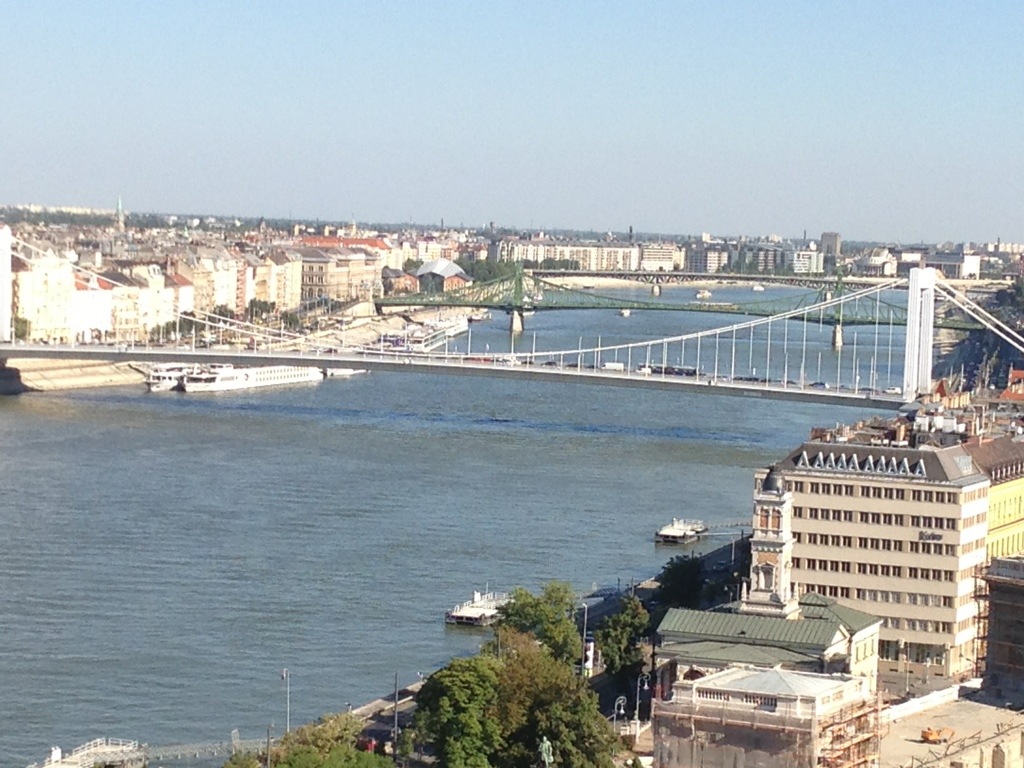 We then went back to the hotel for a little while and Marsha's friend Janos came and took us to a Hungarian restaurant. They had original Hungarian musicians and they were wonderful. The food was terrific. Stephanie had goulash soup and Marsha and I had paprika cream soup. Then for dinner Stephanie and I had chicken paprigash and Marsha had grilled veggies and cheese. We wanted dessert , but we were too full.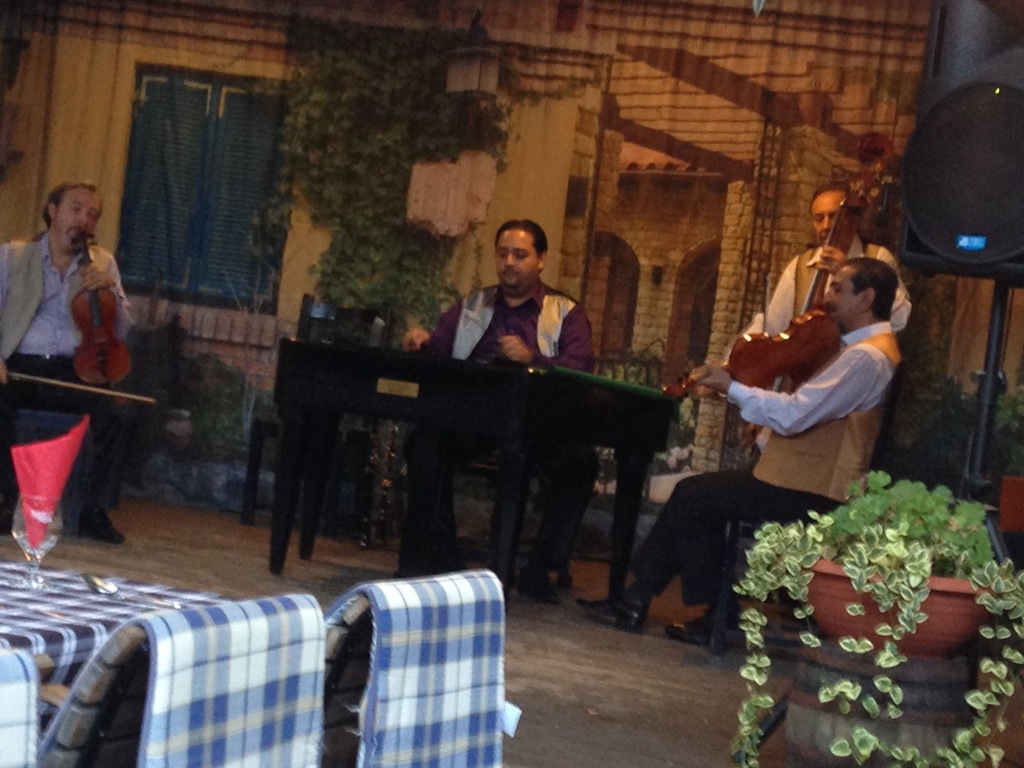 We cam back to the hotel so Stephanie could get some sleep. We are touring Buda tomorrow morning. It is supposed to be at least 100 degrees here for the next couple of days. Just way to hot!