Day 2 in Chicago was just as wonderful as the first day. We got on the hop-on hop-off bus and went to the Navy Pier. We had lunch on the Pier and then ride the Centennial Wheel (a smaller version of the London Eye. The pics below were taken from the wheel.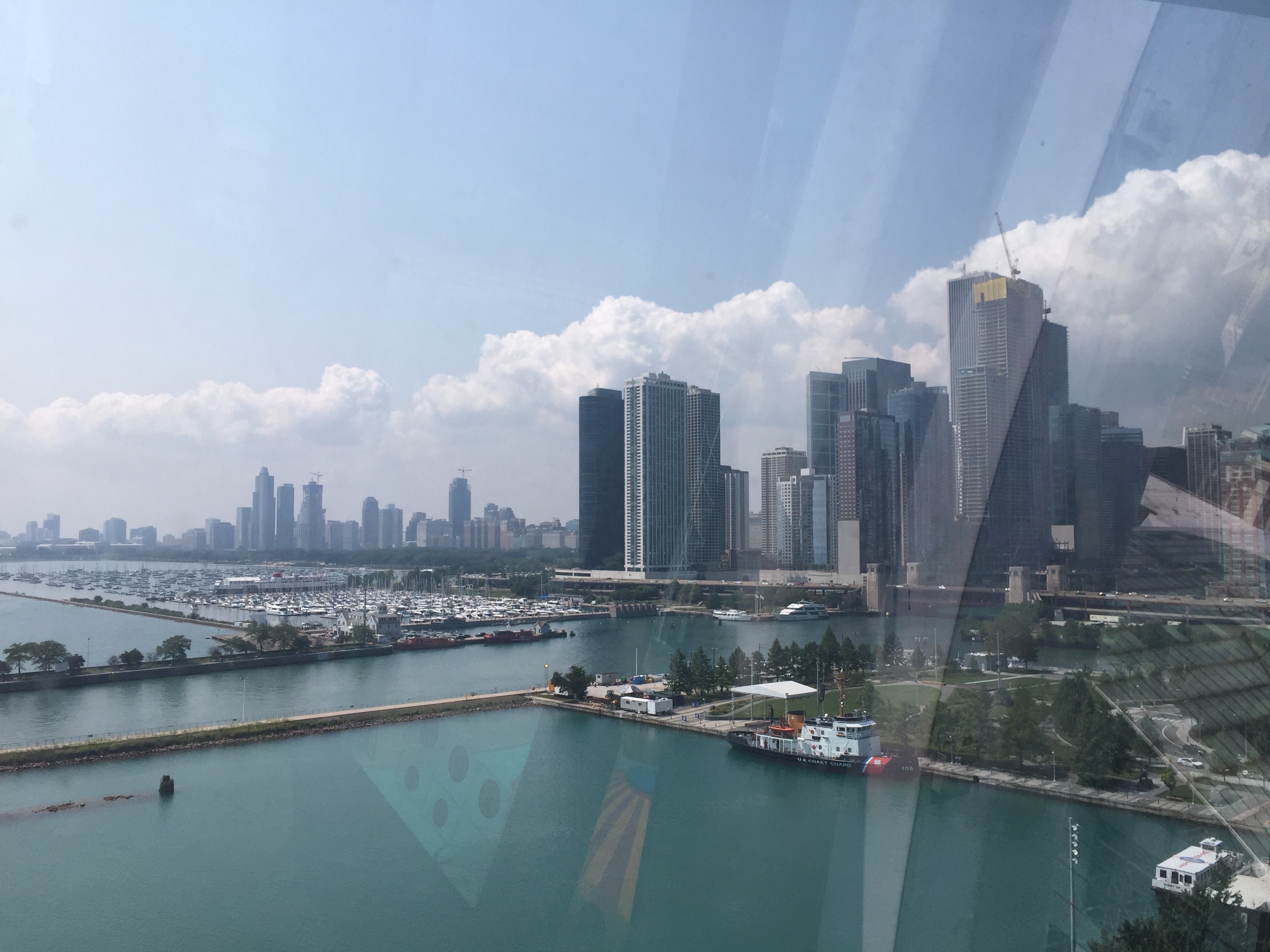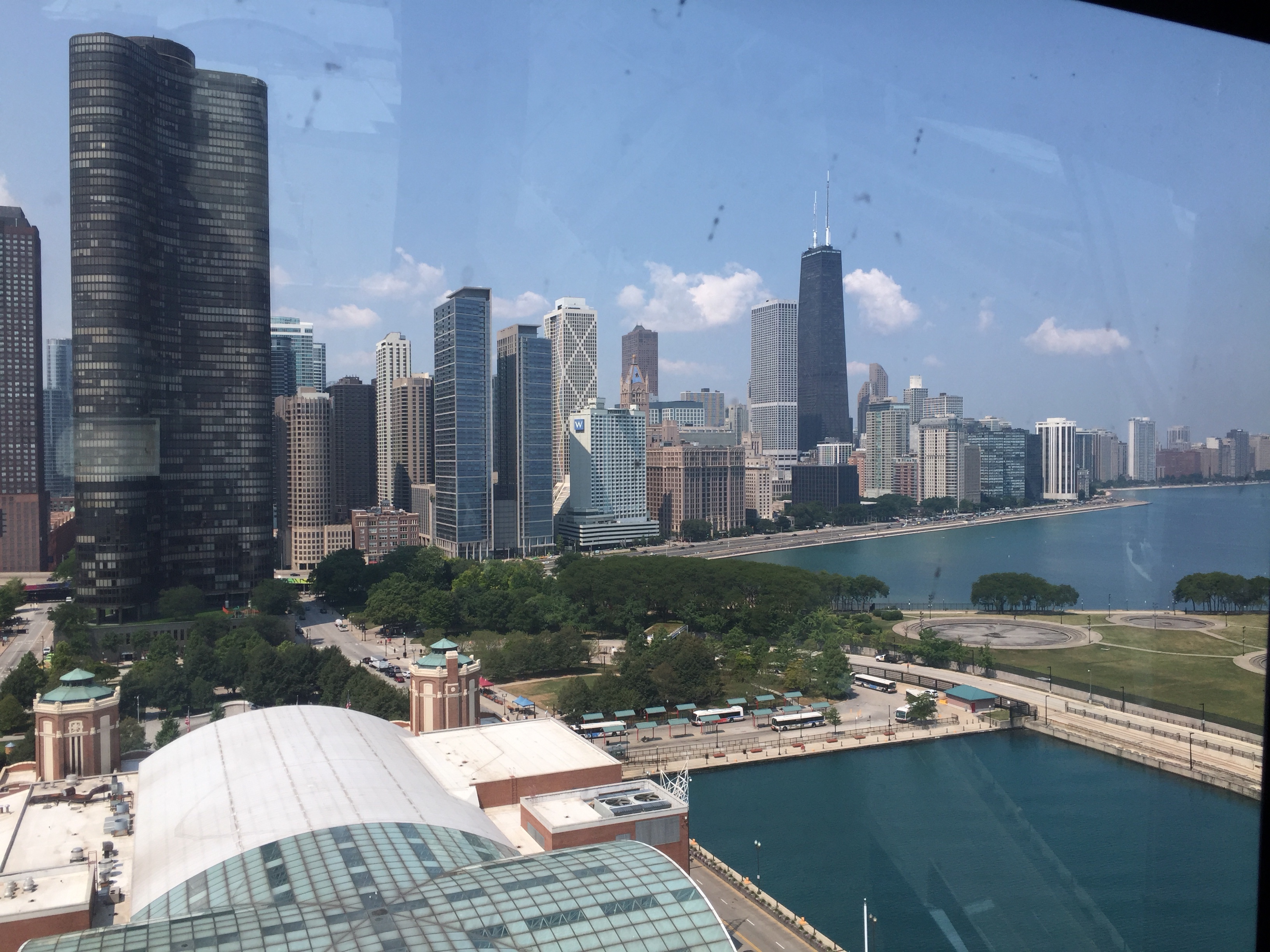 Then we did a lot more sightseeing including the water tower and Magnificent Mile. Eventually we made our way to the John Hancock building and the 360 Chicago for more bird's eye views.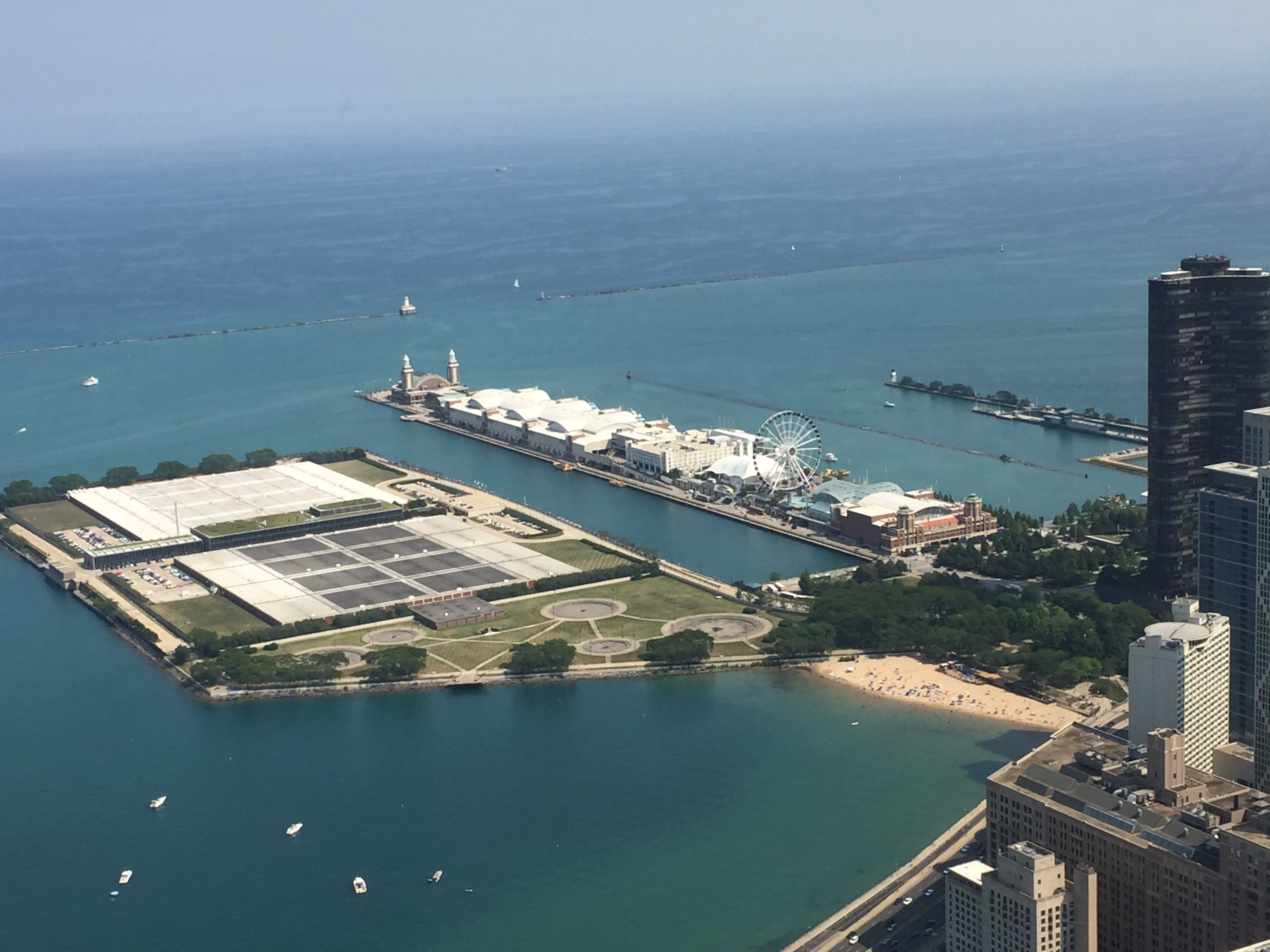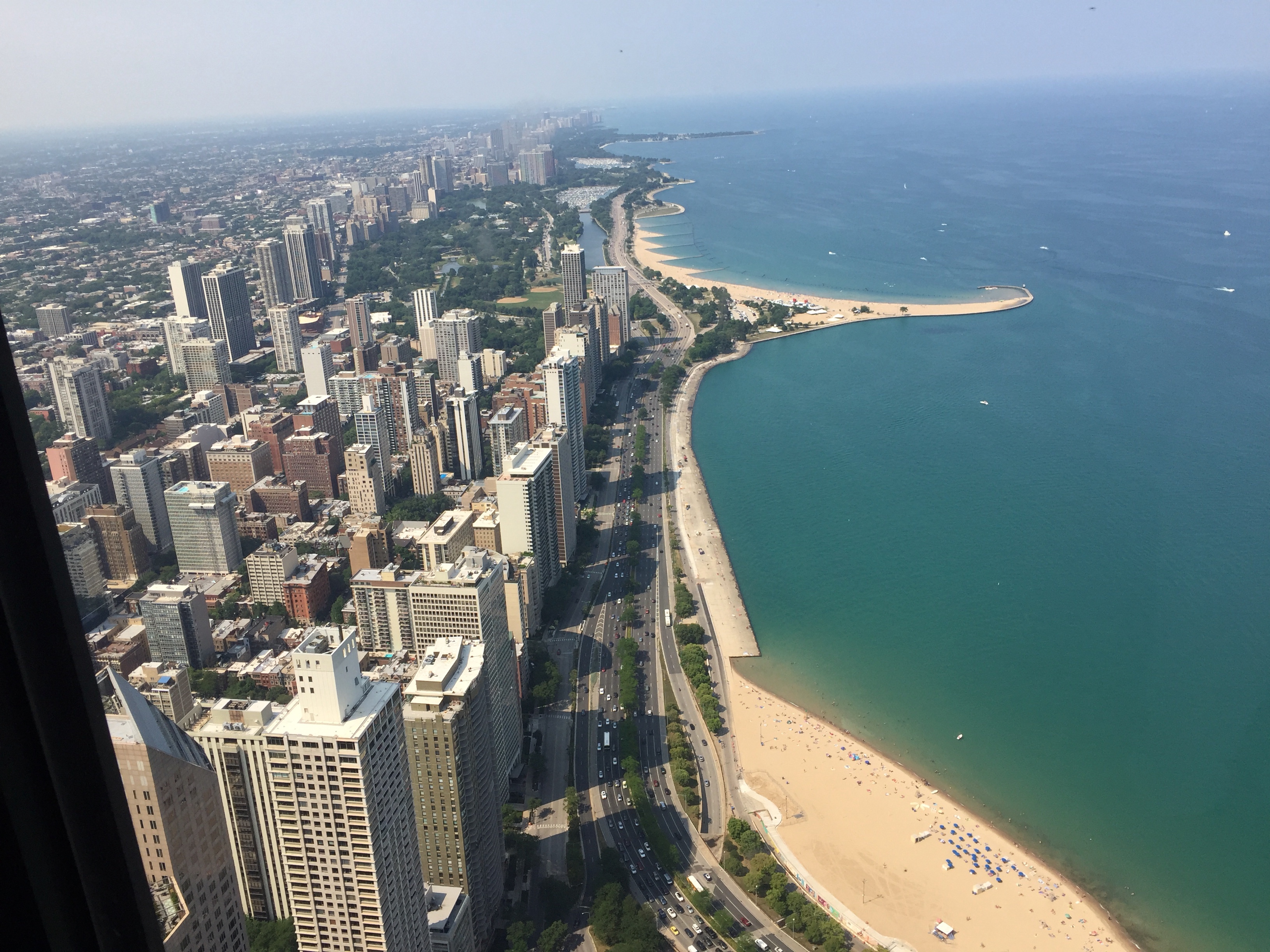 While at the 360 we had a drink and the ceiling was mirrored. See picture below.
Dinner that night was at the Berghoff a well known German restaurant.
After dinner we returned to the hotel. Tomorrow we will take the bus back to Rockford, retrieve the car and drive to Madison WI. So tomorrow is a driving day with no sightseeing.