Today we traveled in the opposite direction from Monaco. We went to Les Arc about an hour and a half on the train. It is not a happening place. There was an old town there and maybe some lavender fields but we didn't have transportation or time to see them. We got back on the train and went to Cannes. It a much nicer beach than Nice – it has sand – we went in the Mediterranean – see pics. We could have gone in the nude, but where would we put our passports and money.

Ever since Marsha won in Monte Carlo she has been uncontrollable – now she is looking at high priced cars.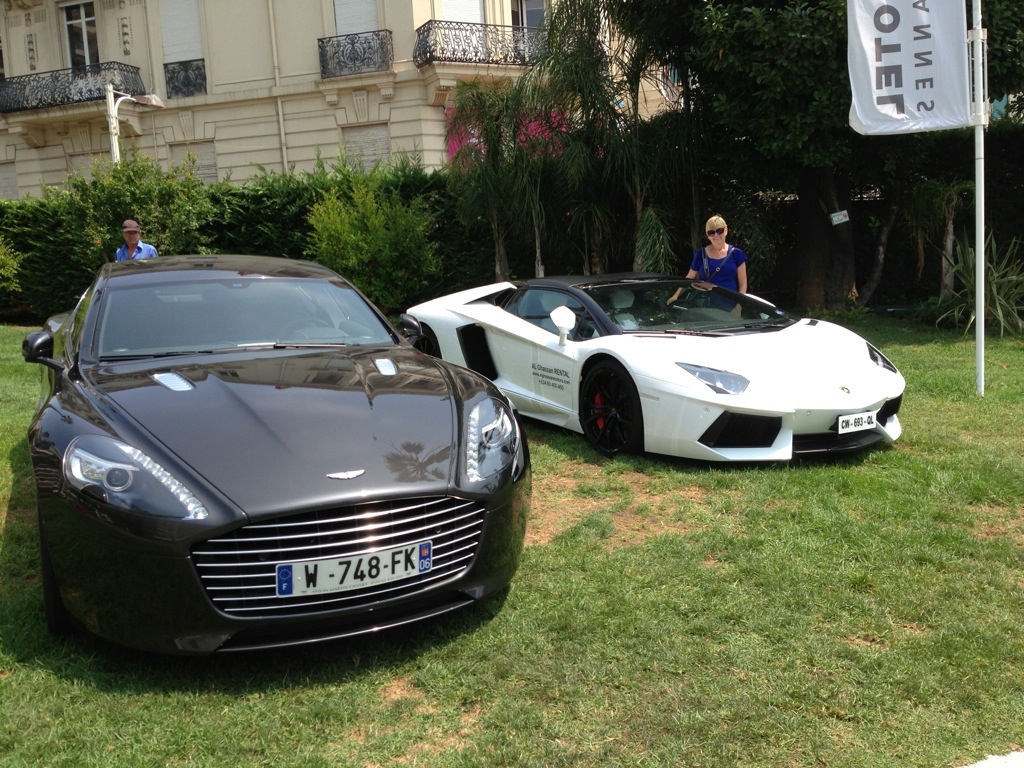 Cannes is really pretty boring-mostly expensive stores and a nice beach so we went to Antibes. This is a pretty nice town. Every other store is a yacht broker and Marsha was back to picking out her yacht. We walked through the town- again it was a hot day. I have many more pics on my camera. We walked almost to the next town on the ramparts and decided to have an early dinner since we still had to get back to Nice and the trains had been delayed all day. We found a place in the back of a tobacco shop/deli. I know it sounds crazy so I took a picture. We decided to have tapas instead of a meal and it was still too much food. All of the plates were delicious. We go to Milan tomorrow and plan to be at the train station early in case there is still trouble with the trains.