We got up and had breakfast at the hotel. The breakfast is included with the room price and it is a great deal. I had Polish sausage and pickles – hey we're in POLAND. They both are great! We booked a tour to go to the salt mine in Wieliczka. The tour picked us up at the hotel and took us to the mine. The salt mine is huge. The tour lasted 3 hours and even though we descended initially on wooden steps a lot is the stair cases in the mine are made of salt. I took pictures with my camera, but am not sure of the quality because of the lighting. I urge you to go to the website: www.kopalnia.pl to see some of the rooms in the mines. I went to that address and finally just googled polish salt mine. The Wikipedia page opens with a picture of the large chapel made entirely of salt, even the chandeliers. I only have one pic so far.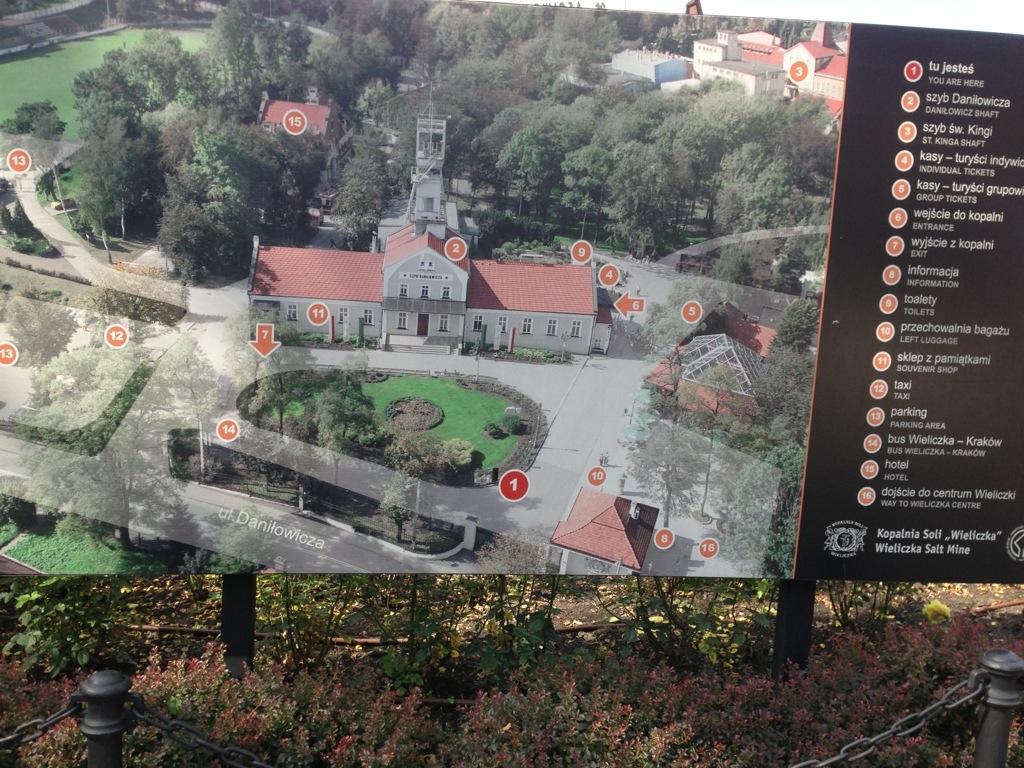 We were dropped back at the hotel and are busy charging phones etc. in preparation for our overnight train trip tonight. We are also going to spend all of our Polish money since we will not be able to use it anywhere else. We don't have much Polish money left, which is good. We decided to walk to the train station which is not that far. All was OK until we ran into construction so we crossed the street. Unfortunately the sidewalk was cobblestone – very picturesque but a nightmare when you are pulling a suitcase. Then the sidewalk ended at stairs (also dreaded). So we climbed
the stairs and to our joy it was the plaza with the train station. We checked our luggage in a locker (9 zlotsky – Polish money) and walked around looking for a place to get a decent meal for 73 zlotsky (approx 23 US dollars), we checked the menus at several restaurants and we finally decided on a Georgian one. No it was not collards and corn bread, but the Russian Georgia. We ordered – I remembered to take a pic of the bread and dipping sauces but forgot to take a pic of our meals until we had eaten most of them. See pics. I took a pic of the menu so you could get an idea of what we had. It was delicious! We had our dinners plus a pitcher of wine for 63 zlotsky. We left a 5 zlotsky tip which left us only 5 zlotsky. We headed to the grocery store to buy some iced teas and still have .02. Zlotsky left. This was worth less than one penny. We are now killing time until we board the overnight train to Prague.
I finally got WIFI at the train station so I can send this.