Next came the soup. Choices were borscht, mushroom and sour rye. The mushroom soup was served in a mushroom shaped bread bowl and there is a pic of the sour rye soup which was delicious.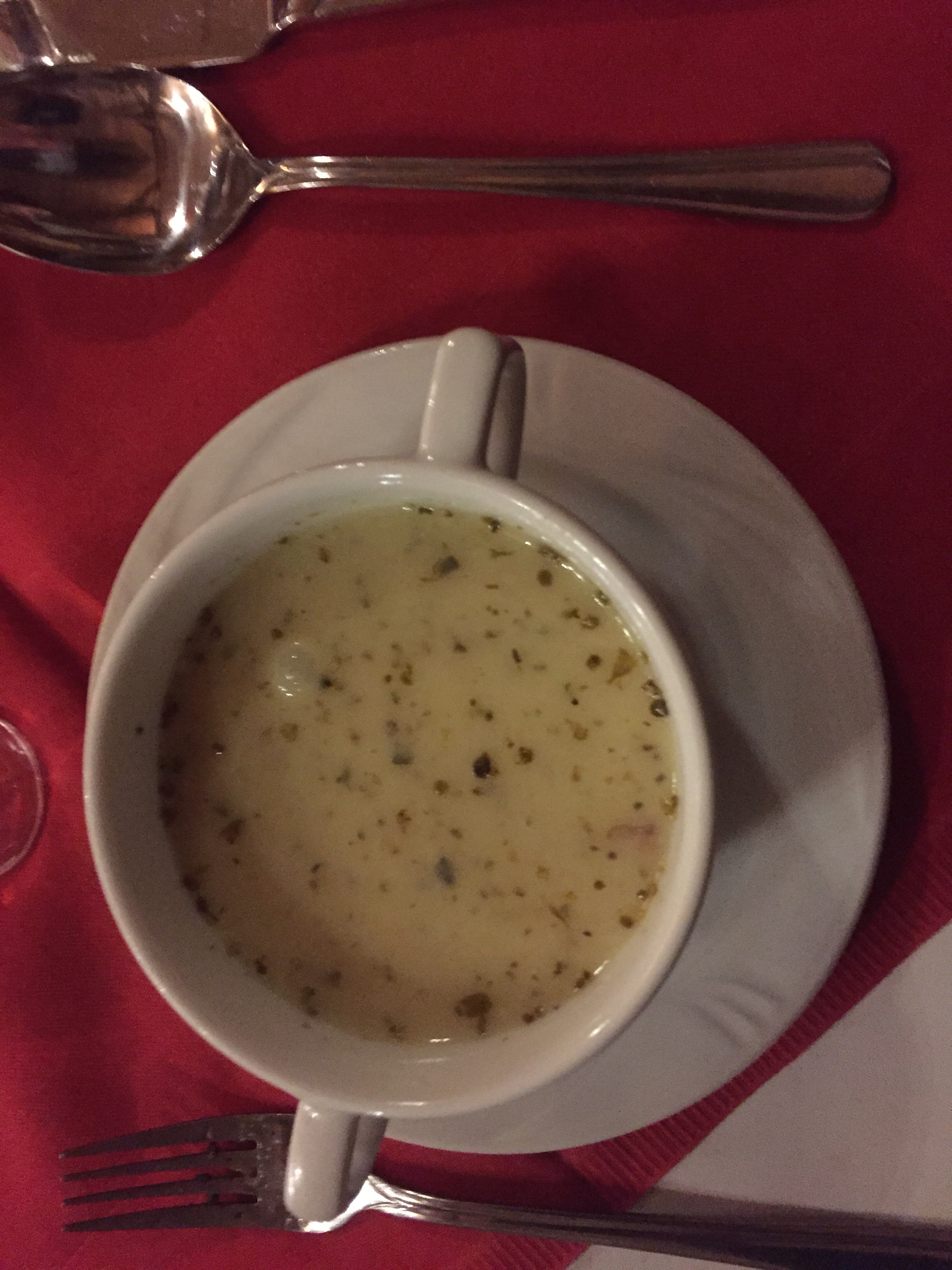 Then there was more dancing and another pic of Brian dancing.
This was followed by the main course-honey and beer basted ribs, stuffed cabbage, roulade and roast pork. There may have been more but I can't remember and I kept eating. Then there was more dancing and fun, everyone was urged to get up and participate in a group dance- therefore no more pictures. Then came dessert. It was an assortment of delicious pastries, Brian and I were happy we went but we were extremely full.