Today we went to visit Marsha's brother, Wally, and sister-in-law EJ. They have the most beautiful garden in their backyard and they raise butterflies. Wally is a docent for a nearby Conservatory. Wally and EJ took us to the Conservatory where Wally gave us his tour. The tour was extremely interesting and Wally does a great job as docent. The Conservatory has a Corpse Flower (titan arum plant) that smells like rotting flesh and burnt sugar when it opens.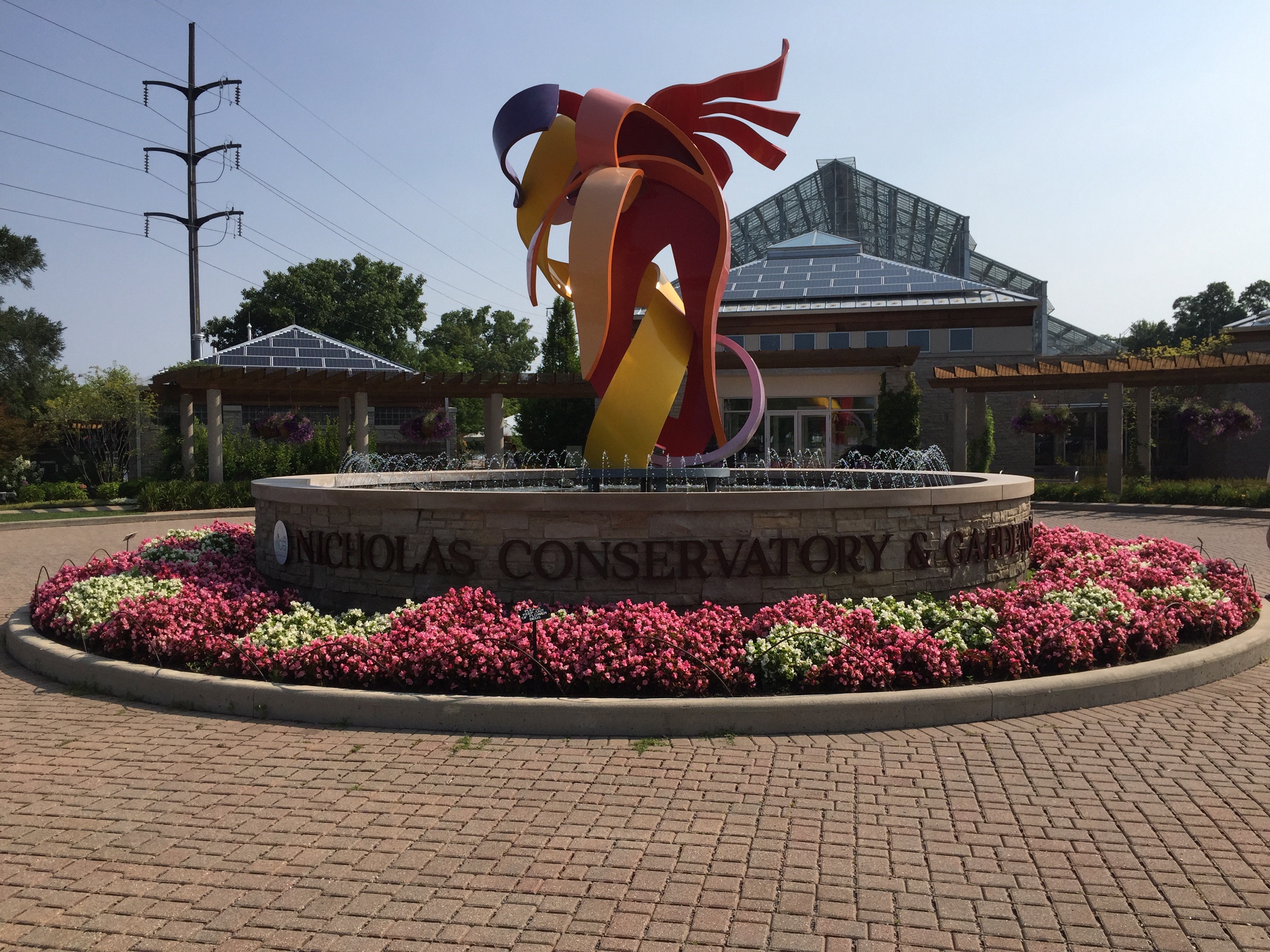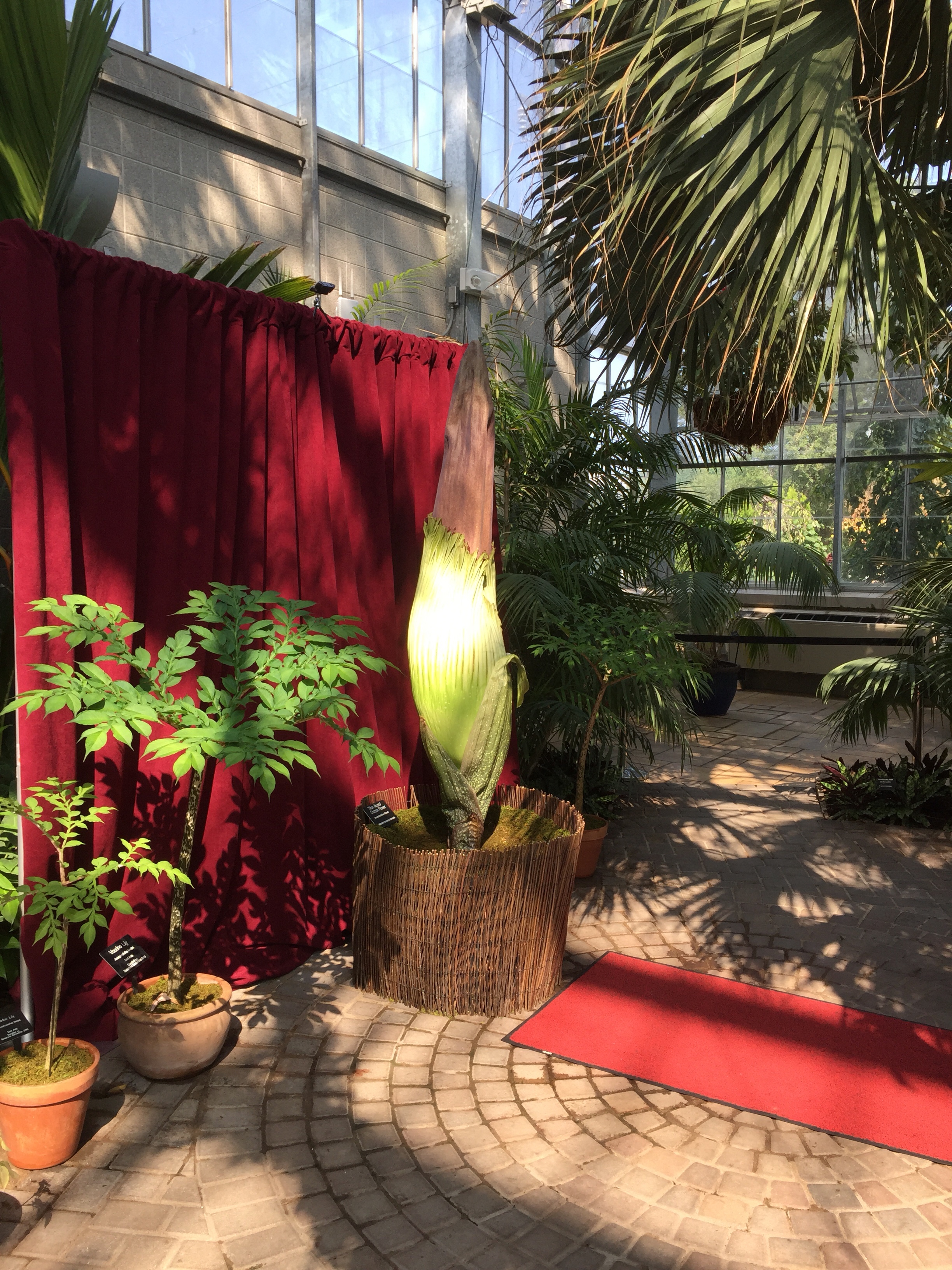 From the Conservatory we went to a Japanese garden where we had lunch. After lunch we toured the extremely beautiful gardens.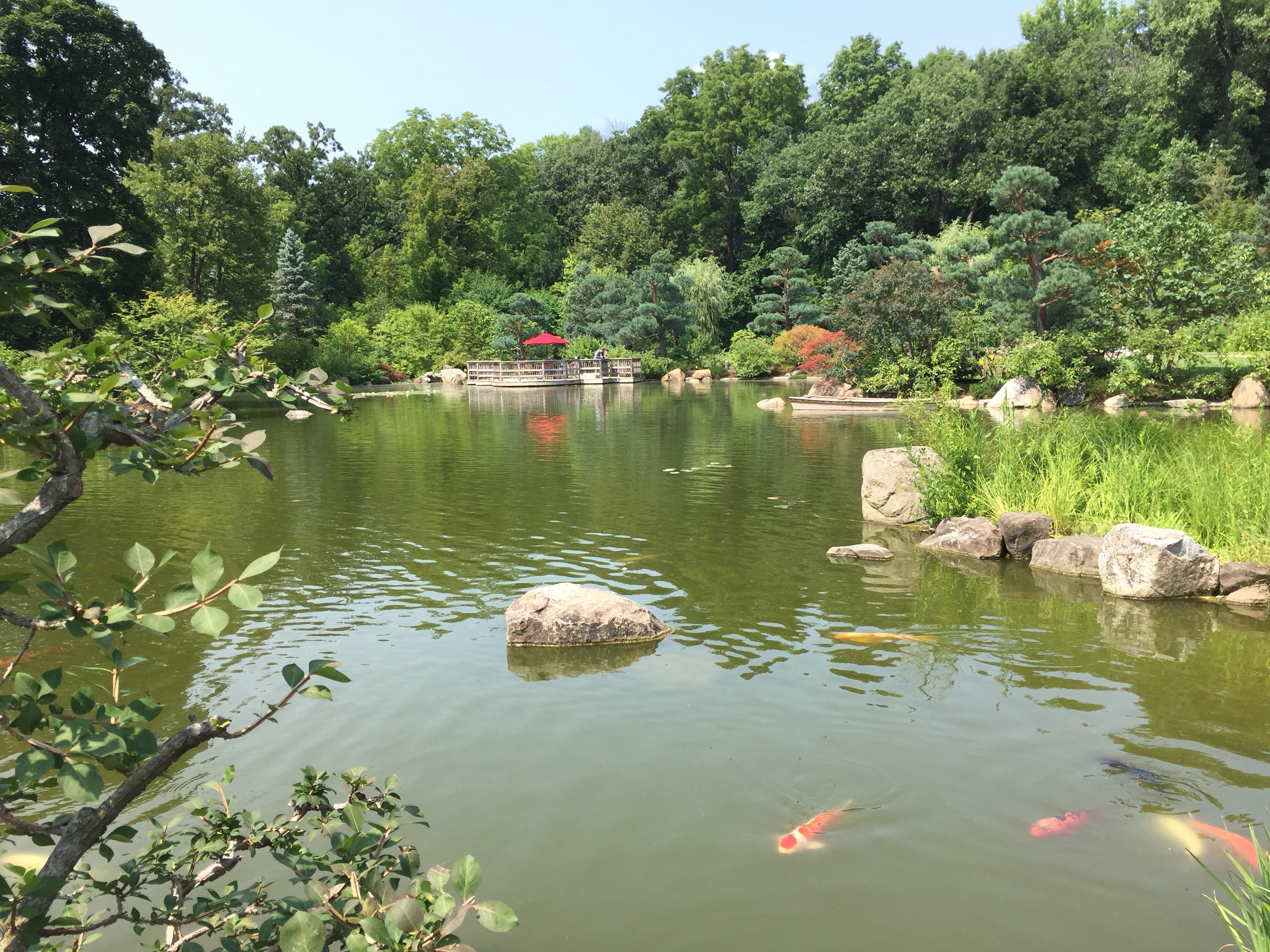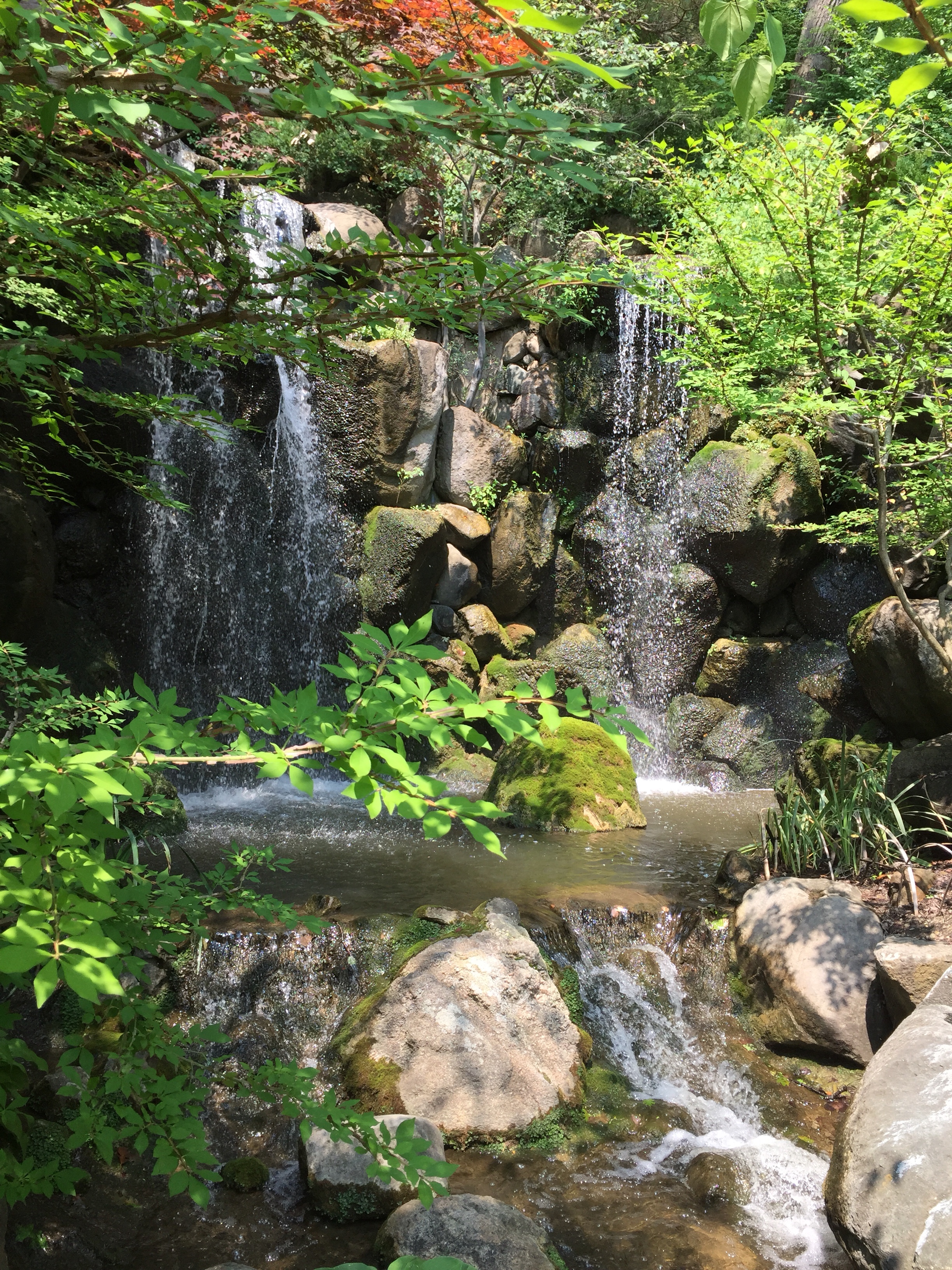 We had to leave the gardens because we were invited to Wally and EJ's neighbor for happy hour. Again it would have been nice to spend more time at both locations but we couldn't.
Wally's neighbor has a bar in his basement.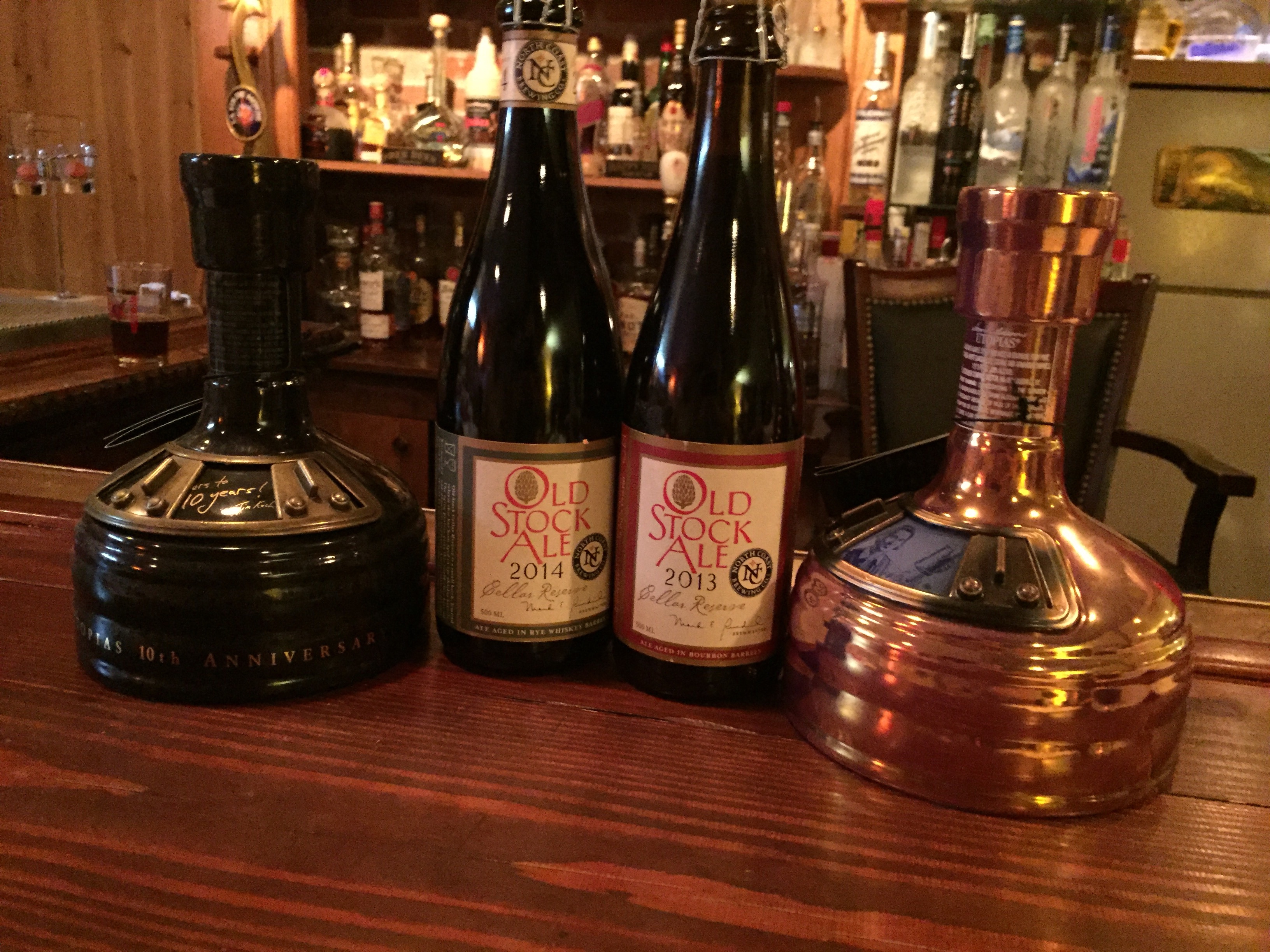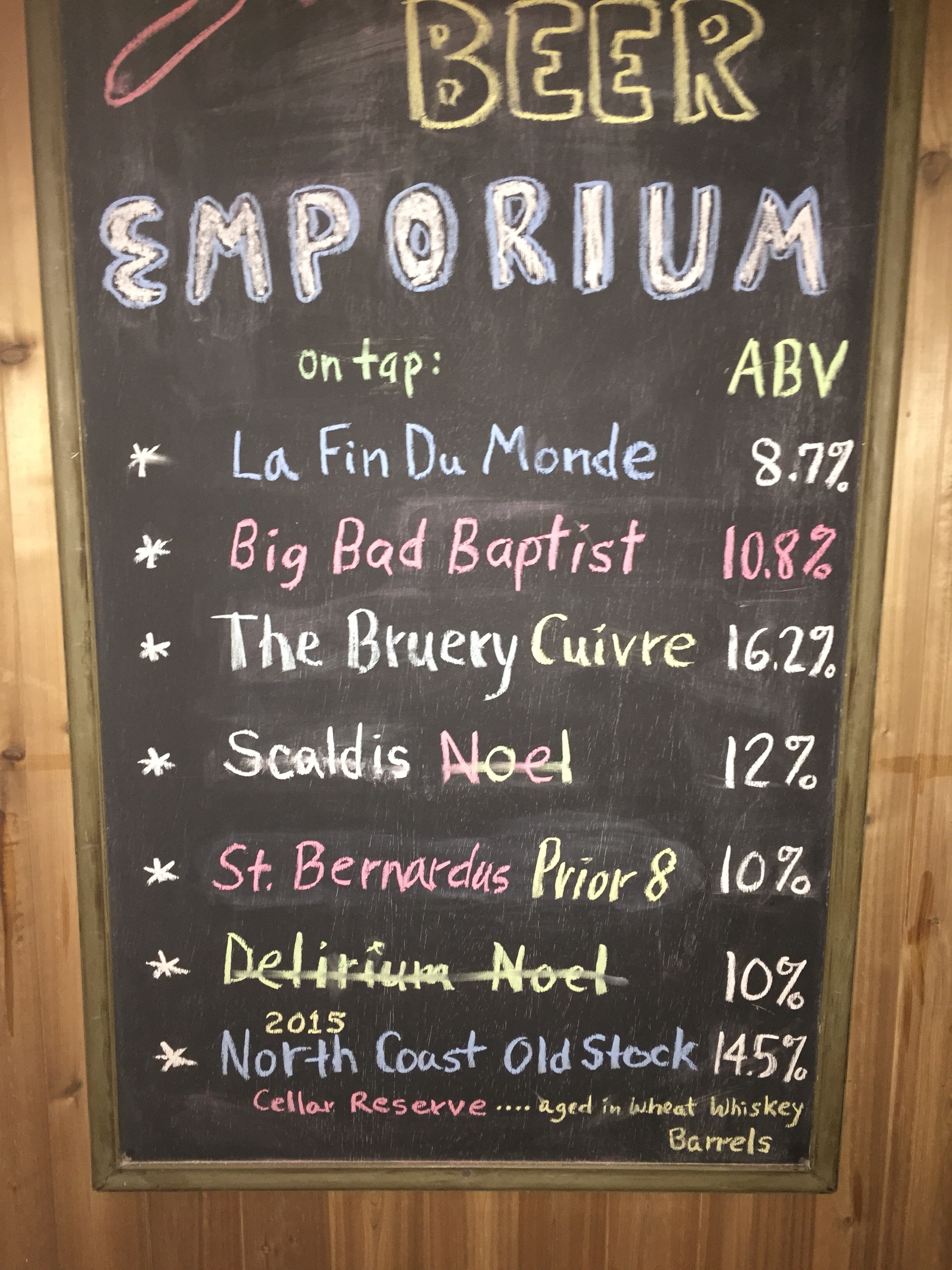 He is very much into craft beer and has 8 or 9 on tap that he goes to Chicago to get. We had a really fun time. After happy hour we went back to Wally and EJ's for dinner.
I should mention EJ is very much into fiber arts. She spins her own yarn. Of course we have much in common and we went off to the yarn store that EJ frequents. Great store and of course I got more yarn.
But I digressed. After dinner we returned to the hotel since we will go to Chicago in the morning.