We got up early to catch our train to Zagreb. It was still raining, but we made it without getting soaked. In Zagreb it was overcast and that damp chill that comes with rainy weather. We checked into the hotel and headed to the center of town and the tourist info office. There are many museums and beautiful buildings in Zagreb. It was getting to be 5:00pm and most museums would be closing. We were also chilly because the air conditioning was on in the train. Where was the air conditioning when it was 100 degrees? We rested in our room until we went out for dinner. As we were walking by one of the hotels there were race cars parked outside. The only thing we could read is that it is some kind if "challenge". The white car has Dubai Police written on it. See pics.

We continued looking for a restaurant when it started to rain. We went into the first restaurant we saw and it turned out to be great. We had Croatian beer for Gary because today is his birthday. We both had Strukli soup. Strukli is a kind of lasagna made with puff pastry and cottage cheese and for the soup a piece is put in a broth and heated. Marsha had green risotto and I had chicken breast with sautéed vegetables.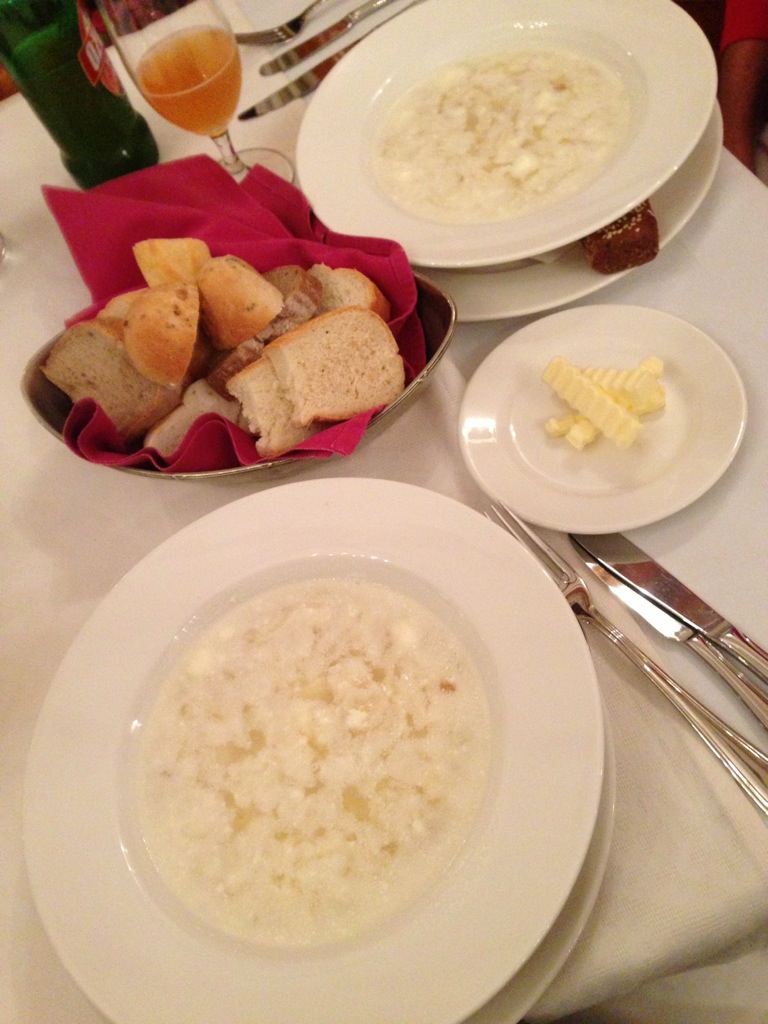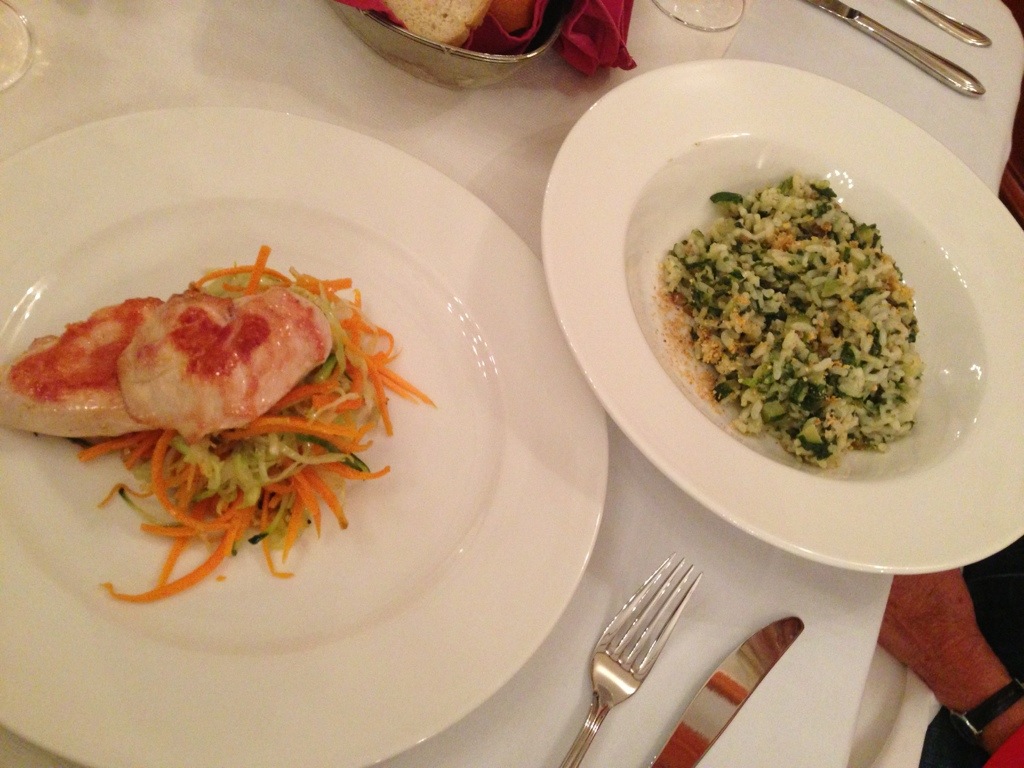 It was raining when we left the restaurant so we hope it rains overnight and clears up in the morning. We have decided to do museums tomorrow just in case it is raining.