Today we toured Ljubljana. We took the free tour and it was great. It was
2 1/2 hours long. The free tours we took in every city were really good. They give us a very personal perspective of the city.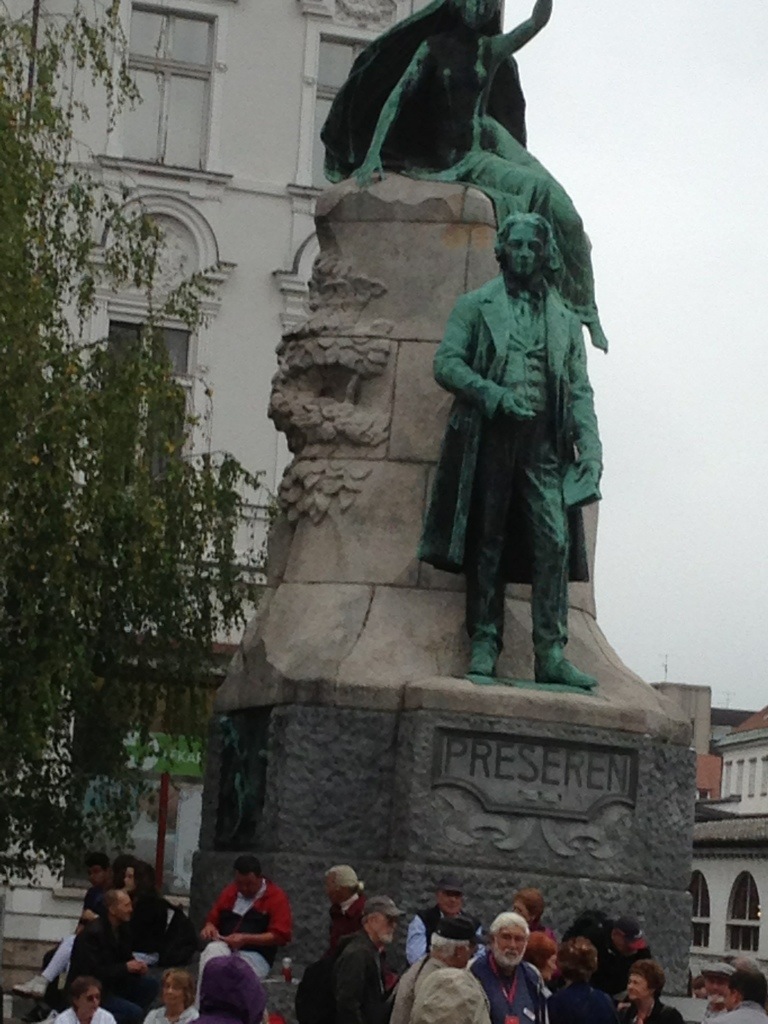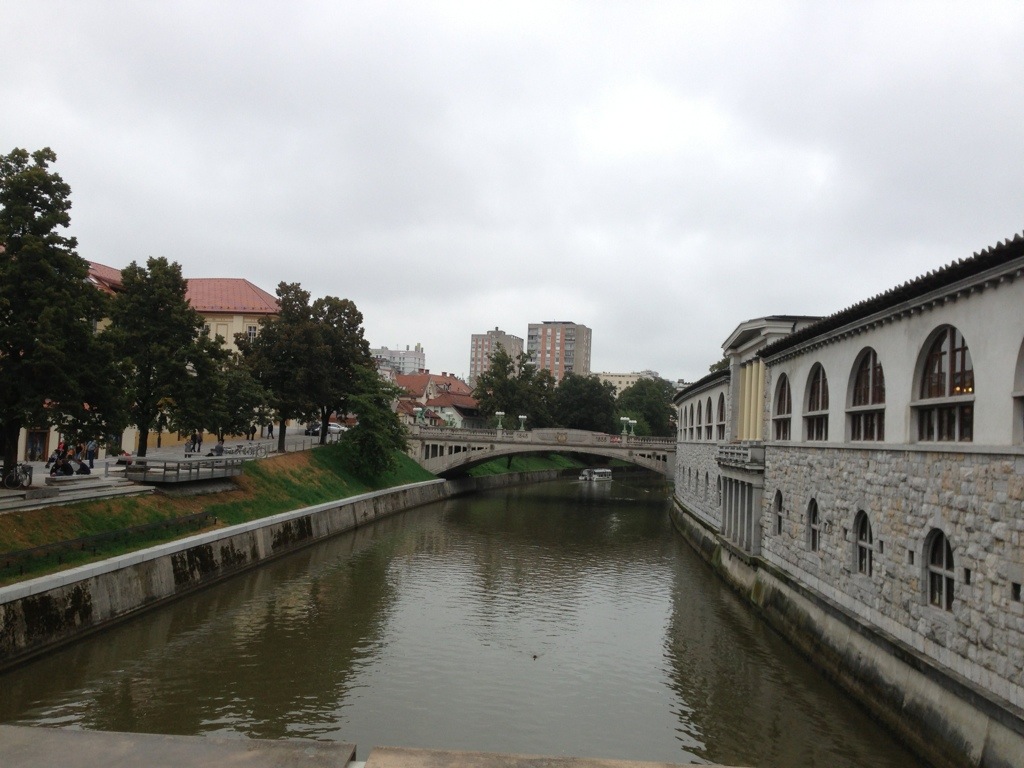 After the tour we took the funicular up to the castle. Of course we had to walk up stairs to go to the top of the tower to get a panoramic view of the city. See pics.

After the castle we decided to take our afternoon break. It was chilly and cloudy so we had soup – spinach (Marsha) and mushroom (Barbara). We walked around town got a little while and it started to drizzle so we went back to the hotel. I took a pic of the pizza oven at the hotel which Is typical of this area.

We stayed in our room knitting – we bought yarn for scarfs a few towns or countries back because we knew we would be going to colder climates. Then we went downstairs for dinner Marsha had marinated baked red peppers and baked beans and I had a dish similar to yesterday. Then we had a sampler platter of desserts – baklava, chocolate mousse, panna cotta with sour cherry sauce. We definitely have eaten our way thru Slovenia.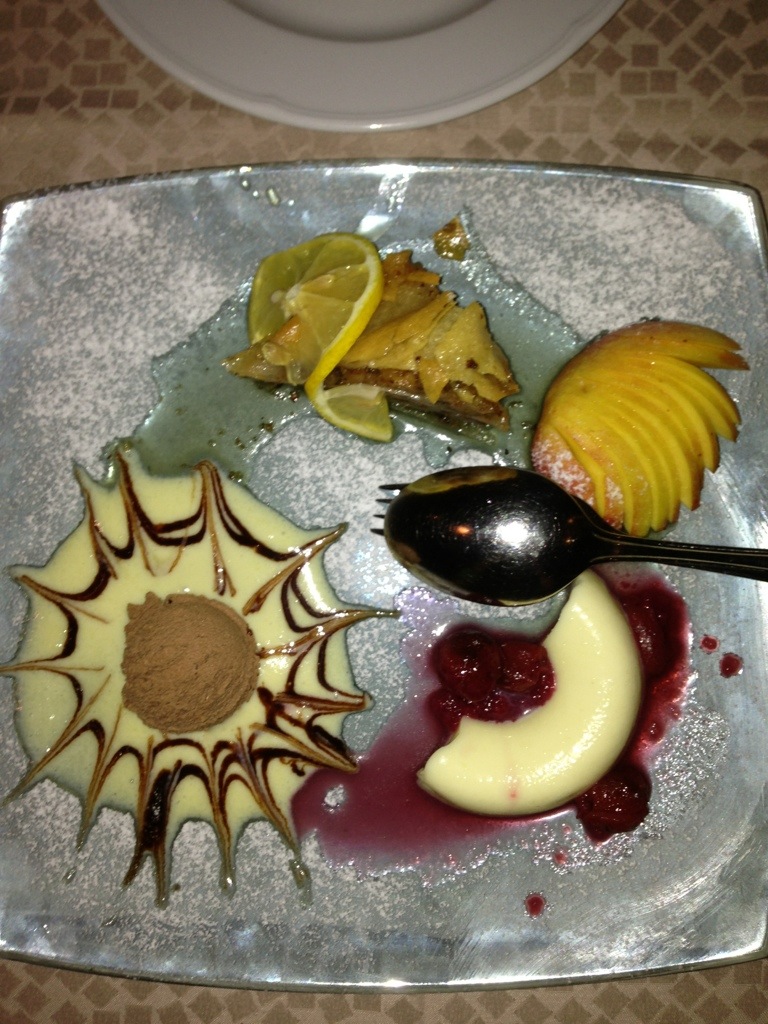 Tomorrow we go to Croatia. I should also mention almost everyone speaks English here and the TV has American programs in English with Slovenian subtitles. At least on the rainy days we could understand the TV.