We got on an Austrian train at 12:30am. Austrian trains are the best! The conductor knew we were coming and was standing at the door to our train car. He helped us get our luggage on board, directed us to our compartment, told us to knock (since there was already a woman in there) and that he would come by shortly for our tickets. When he came we asked him if he was going to wake us so we wouldn't miss out stop (it would be at 4:30am). His answer: "but if course". Then he asked what we wanted for breakfast. He woke us up 15 min before our stop and brought us coffee and juice- what we had asked for for breakfast. The train also had water and a small bottle if wine for each of us as a welcoming gift. Now that is service! We had a 2 hour wait for the next train, but all went well and we arrived in Ljubljana at 8:30am. We have hotel reservations for tomorrow, but not tonight so we found a hotel and checked in for 1 day.
We headed to the town center – see pic of castle and dragon bridge and the tourist info office.

At the tourist info office we found there was a folk festival with traditional costumes in a town called Kamnik about an hour away by bus. Naturally we found out how to get there and went. What fun. Local crafts and foods plus Kamnik is very scenic. The locals told us to stay for the parade because it showcases the local costumes. There was also traditional dances on the stage. We stayed for the parade and all of Slovenia must have been in it. It lasted almost an hour and had bands, horse drawn carriages and costumes of all kinds. See pics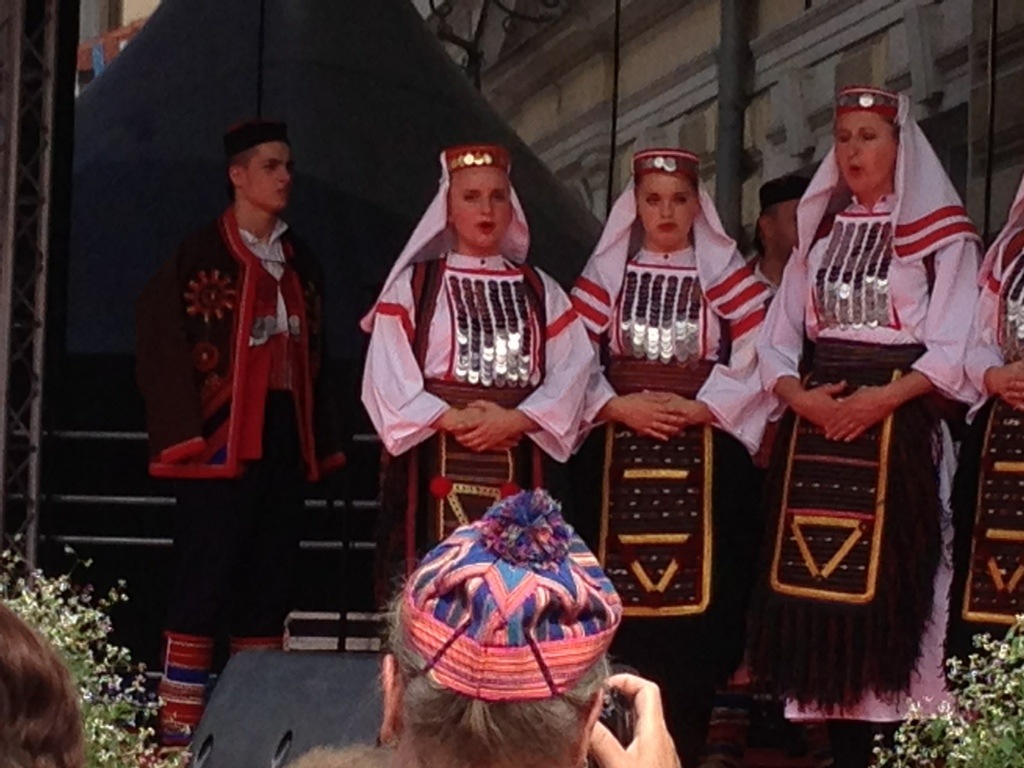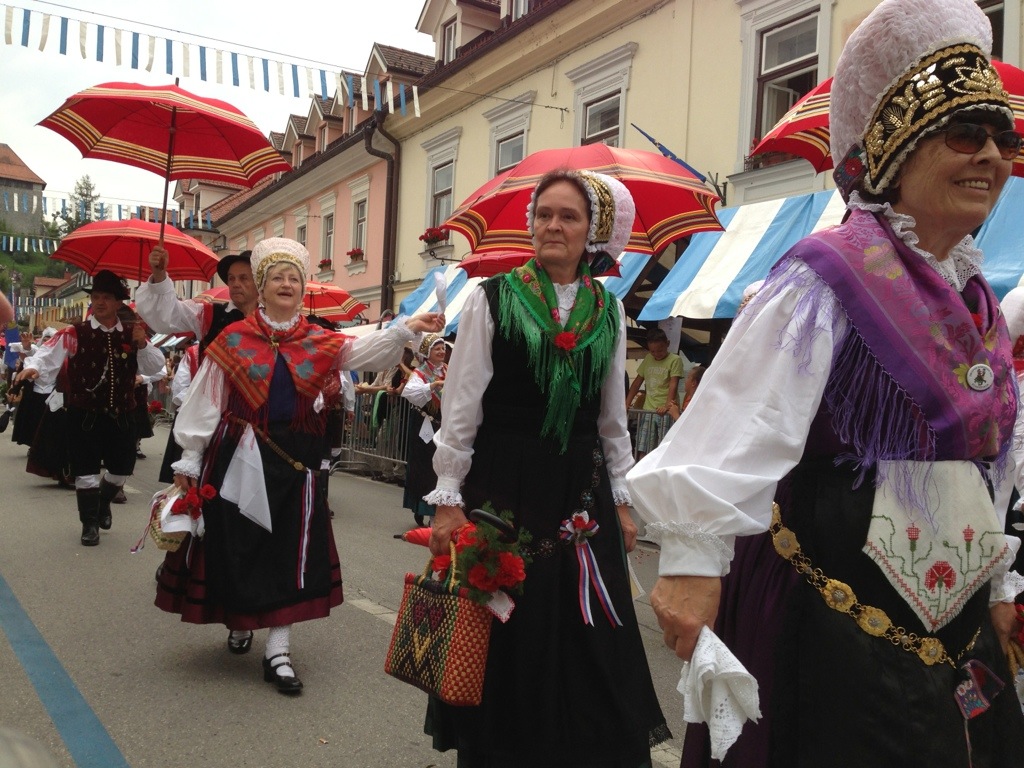 After the parade we returned to Ljubljana for dinner. We only had 2 or 3 hours of sleep last night and we are tired. We had pumpkin oil served with Slovenian bread – very good. Marsha had pumpkin soup and a salad and I had Slovenian kielbasa with "sour turnip hot pot. I never thought I would say turnips were better than sausage, but the hot pot was scrumptious.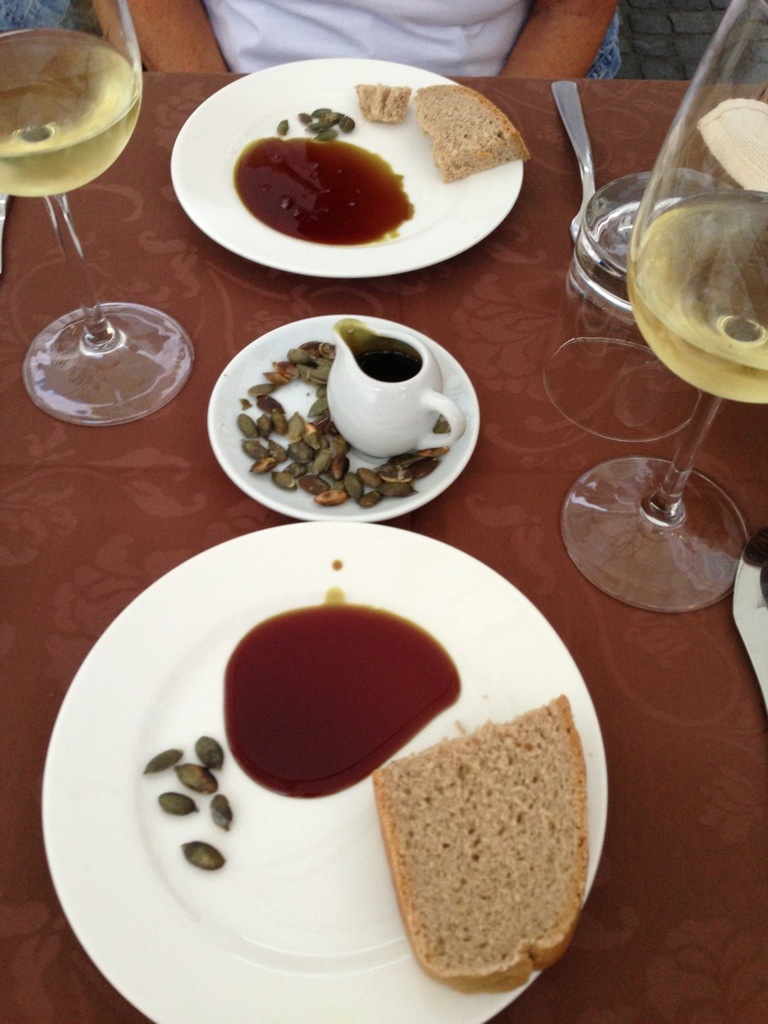 It is late again. It seems that is all I ever say. We haven 't decided what we'll do tomorrow – we thought sleep might help us make better decisions.
Almost forgot – the European Men's Basketball Championship is being held in Ljubljana right now.