Today we went to Verona. The first pic is of a city gate taken as we were walking toward the arena ( top tourist site). Then we went into the arena, which is still used for concerts today. I think it was built by the Romans around the same time as the Coliseum, but is still mostly intact.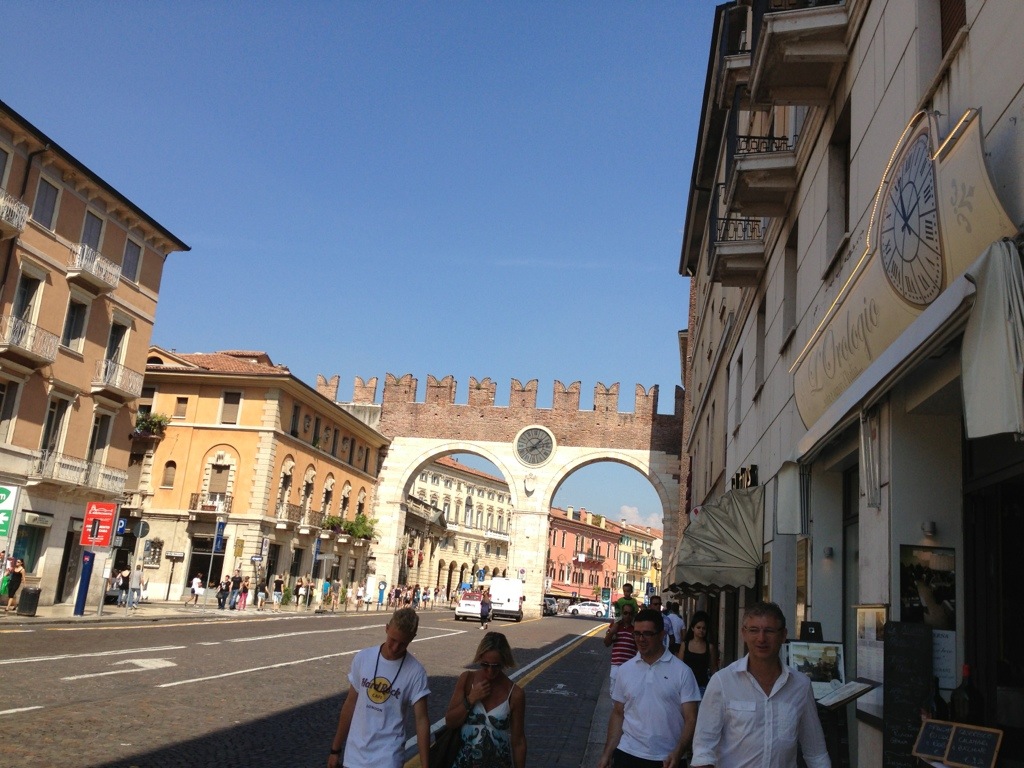 We then went to Juliet's Balcony – see pic. Also Verona was having a classic car show so of course I had to take pictures of a Corvette and a Mercedes. I have lots more pics on my camera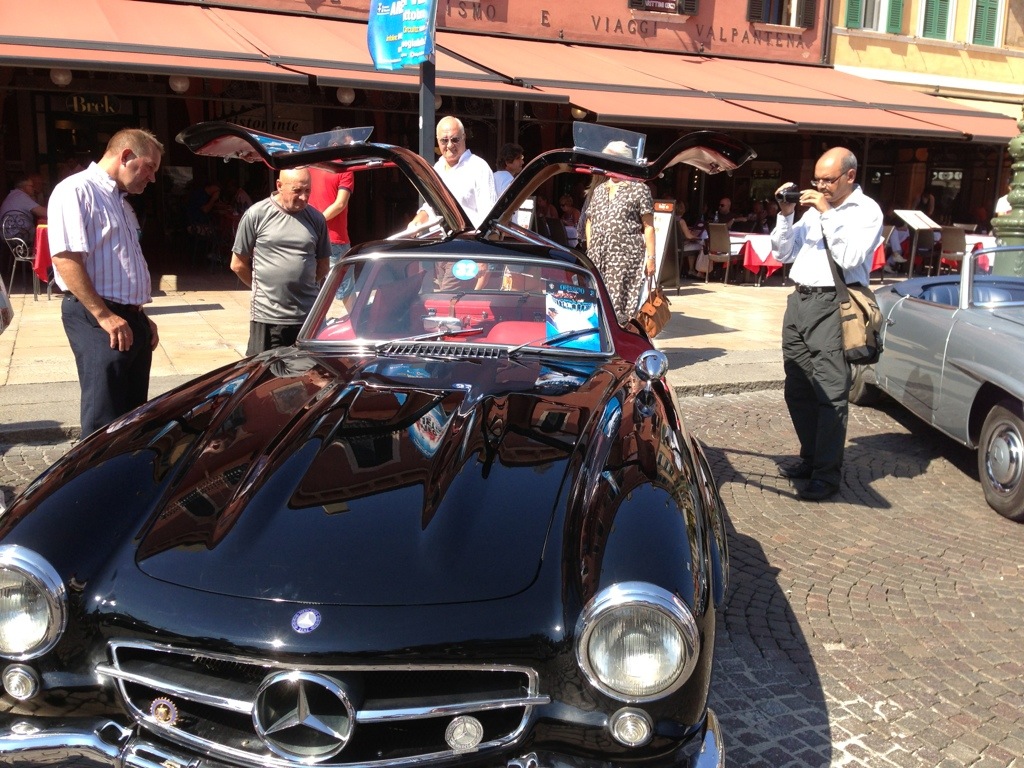 As usual we walked all around Verona and decided to have a late lunch/early dinner. Marsha took this picture of me when she saw the name of the restaurant. It isn't clear, so I took a pic of the name only. We both had pasta
(1 penne and one spaghetti) with pesto, pine nuts and parmigiana cheese. I also had Parma ham wrapped around a breadstick. We walked back to the train station to return to Padua. It is now 9pm and we are in the lobby of our hotel waiting for an overnight train that leaves at midnight. We have to change trains at 4am to get to ljubljana, Slovenia. Will let you know how the trip goes.