We left Williamsburg to go to DC. On the way we stopped at Mount Vernon.  The grounds are beautiful. We finally got to see some cherry trees.  We toured the house that overlooks the Patomic River.
Everything was beautiful except for the gale force winds.  It was chilly, but the wind was awful.  Then we drove down the road to the gristmill and distillery.  Both the gristmill and distillery are replicas of the originals and both work.  The distillery is the only working one of its kind in the U.S.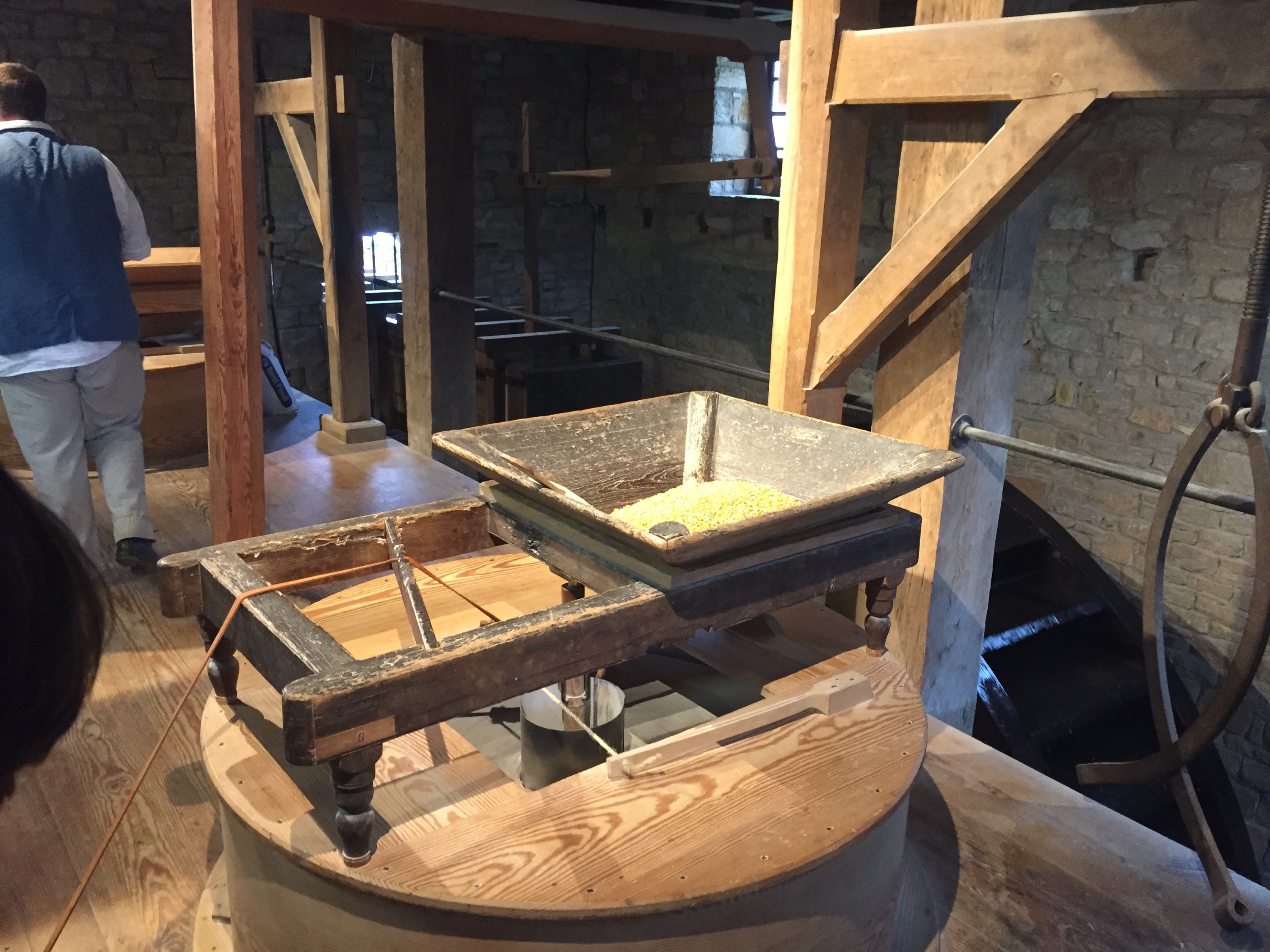 We ate lunch at the food court which consisted of fast food.  We left Mount Vernon in the late afternoon and headed for DC.  We got to our hotel, LeMeridien, in Rosslyn about 5:30.  They had free wine in the lobby so we had happy hour there and then had dinner in the hotel restaurant.  Then in for the night.