We are now in Ravenna. I forgot to mention we were on a high speed train from Florence to Bologna on our way to San Marino. The train reached speeds of 247 km per hour. We were in tunnels for most of the trip, but the train was really nice. After we checked into our hotel in Ravenna we turned on the TV looking for an English speaking station. We found a Tampa Bay Rays game! It was from last year, but it was a baseball game.
Ravenna is not a happening town, at least not on a Sunday. A lot of the stores were closed, but we walked the old town and saw a neat museum that had mosaic floors from the 5th century and also walked thru a beautiful garden that had a lot of pomegranate trees. I took pics of the city gate and Dante's tomb.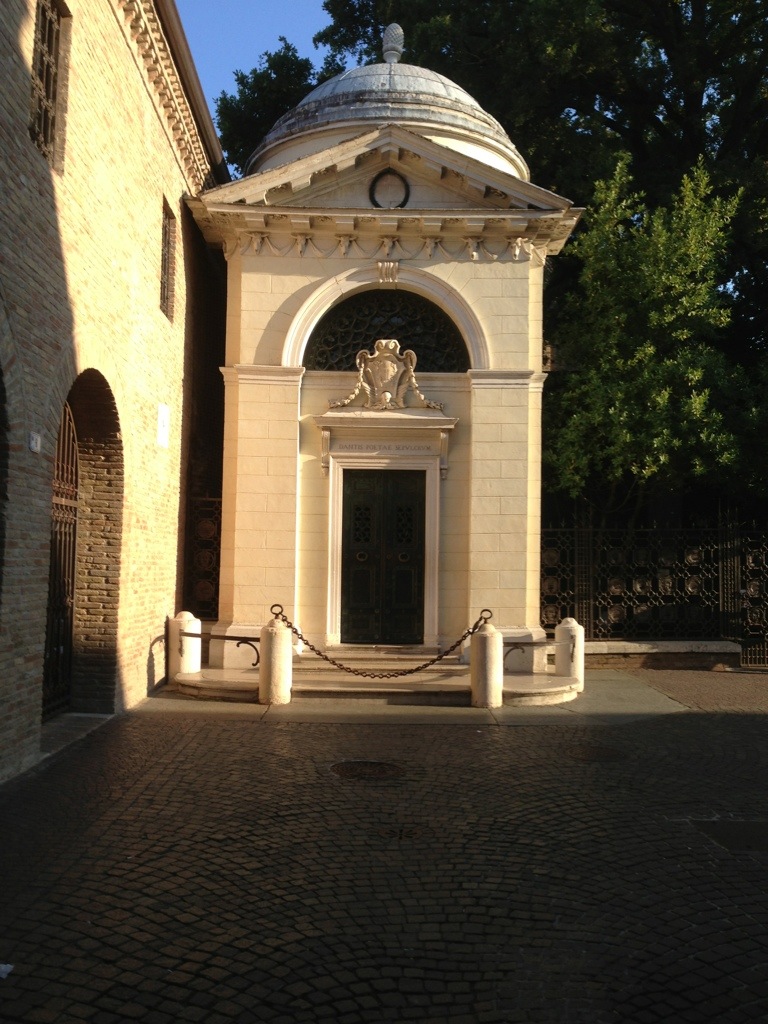 We then went to dinner. I had an assortment of meats and a local flat bread. Marsha had pasta fagiole and a salad. We decided to go back to the hotel and hot lost. I can't believe we got lost in such a little town. We really walked way out of our way. We stopped at a little local restaurant to ask directions. No one spoke English, but the owner spoke German – so we asked how to get to the train station in German and he told us. (Our hotel is next to the train station.) I can't believe we are in Italy asking for things in German.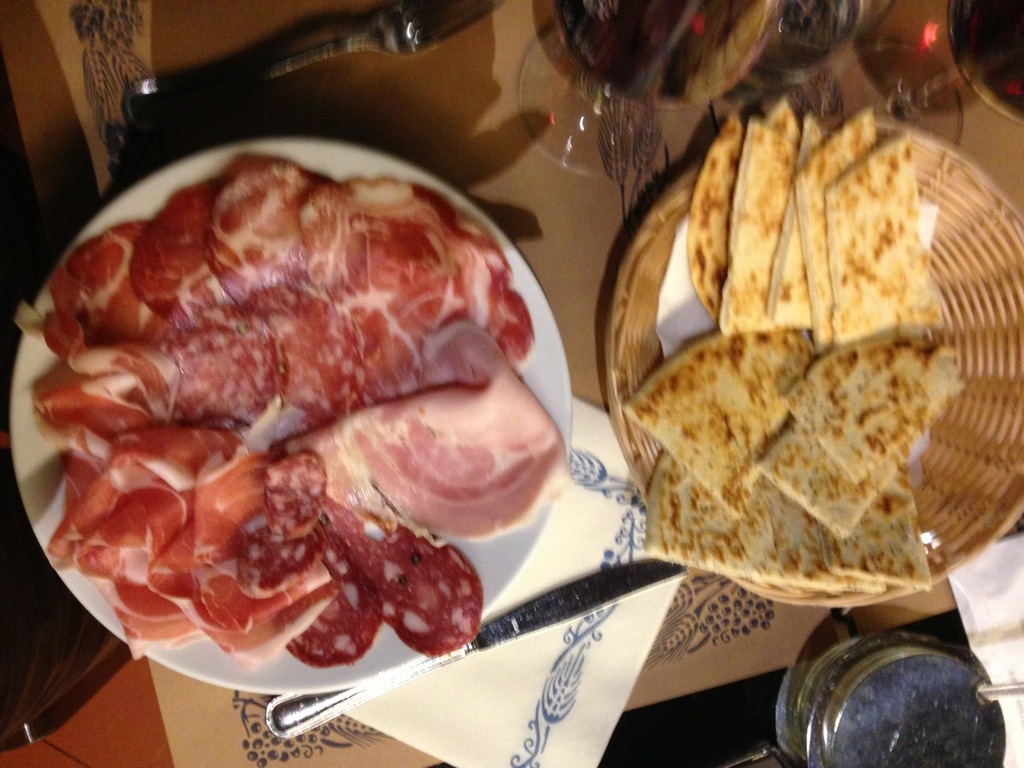 Again it is late. I can't believe how fast the time goes. I am going to channel surf for an English language station to see if we can find some news. There is no international news – not even in Italian.